Our support phone line is currently unavailable
Due to unprecedented demand and in order to optimise our service response, for the time being we are unable to take your calls.
If you have any queries, issues, or requests, email support@codeweavers.net or contact your account manager directly.
Got it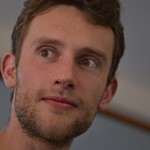 Matt Kennedy
Marketing
Hi, I'm Matt! Yet some people call me Phil, don't ask! I am 28 years old and working in the marketing department at Codeweavers. I love everything marketing, technology and content related.
More stories from

Matt Kennedy
Interested in other

authors
Why not check out our authors page to see if you are interested in any other articles