Products
Showroom System. An update on an upgrade
From the 21st August, we'll be improving things for our customers by removing the statistics page in our Showroom System and making statistics available from our Insights app. 
This will make things easier for you by having all of your statistics to hand in one place.
Easy to access
Simply access Insights using the app switcher in our Showroom System. You'll find it in the top right hand corner next to the settings once you've logged in.
Insights. Enabling more profitable interactions
As a feature of our Showroom System, our Insights app can help you more clearly understand what makes your customers tick and precisely how they're interacting with your business.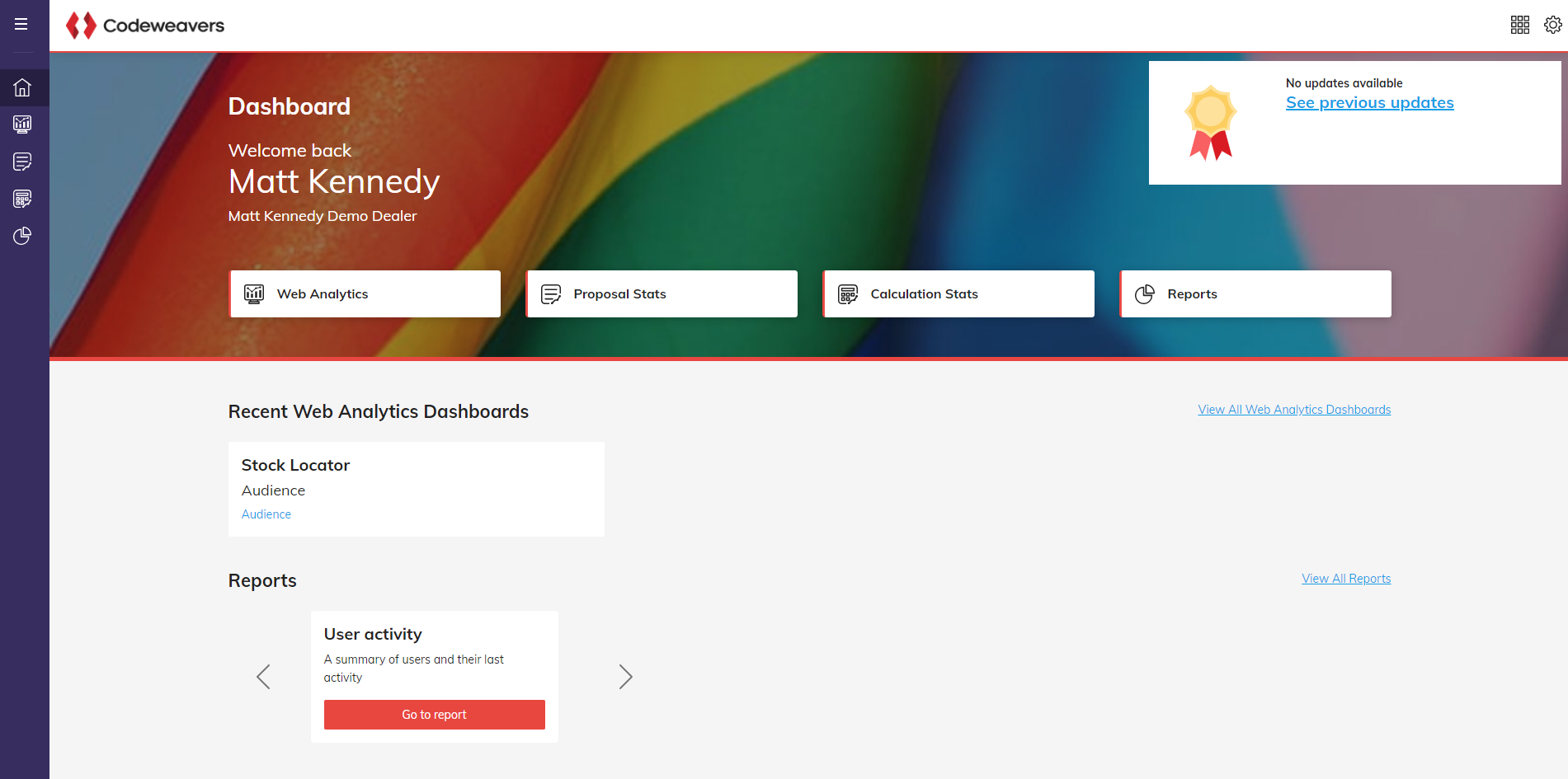 Improving your decision-making
Understanding how your customers are interacting with your business will help you make better, more profitable decisions.
Your opinion counts
If you have any feedback or questions about these changes, please click on the help and feedback icon within our Showroom System or get in touch at support@codeweavers.net