Products
Introducing Dashboard for Showroom System
Starting from Monday 29th June 2020, we're introducing a dashboard for the homepage of Showroom System. The new dashboard lets you quickly access your leads, orders, vehicles and statistics from the second you login.
Why have we made this change?
We've implemented this change to make sure that you have a clear overview of your business once you're logged into the Showroom System, providing you with a base and giving you a quick overview of your leads and orders.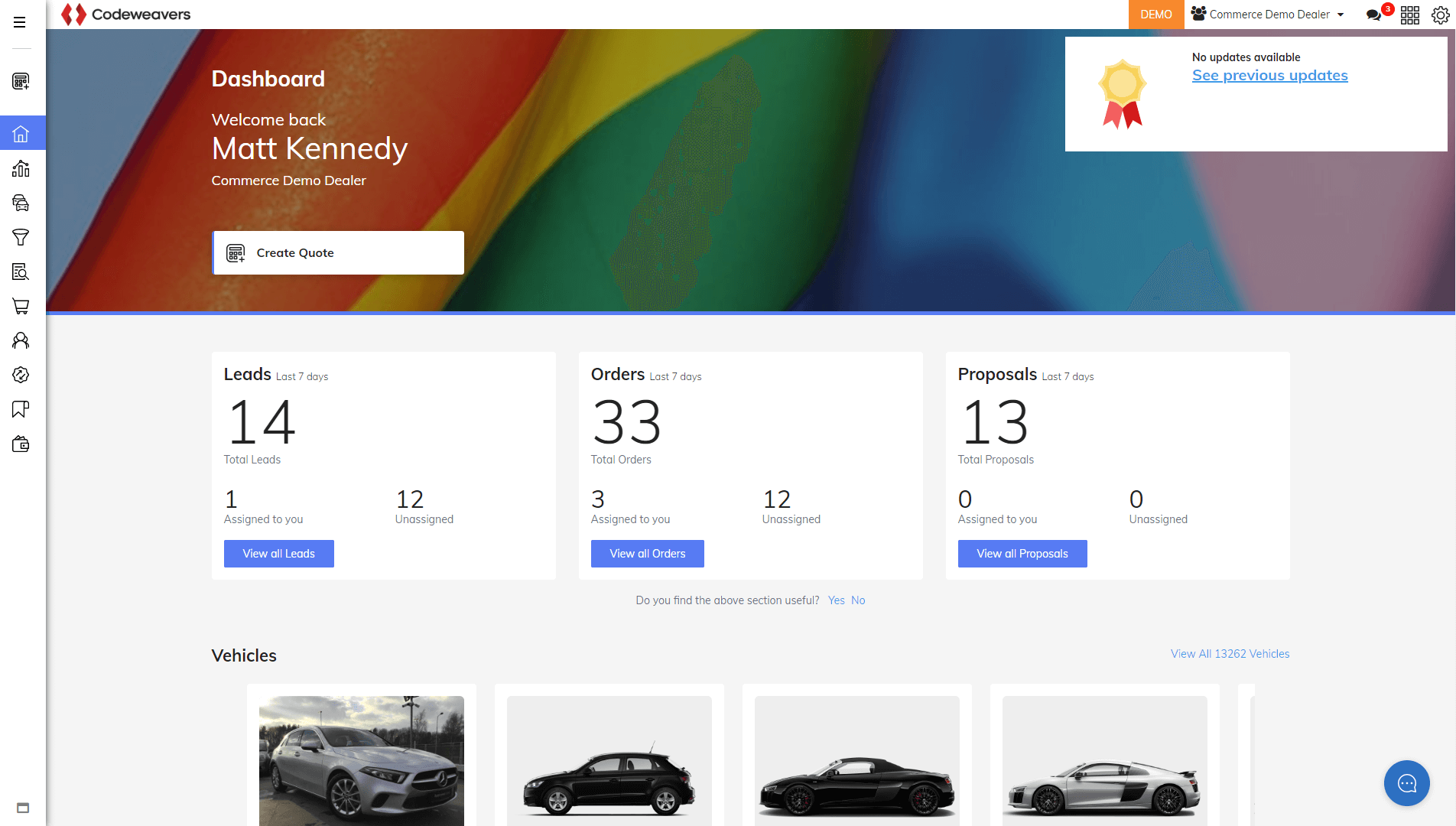 Quick actions
The dashboard allows you to make actions quickly as everything is in one place. It gives you an overview of your key details for your business, that allows you to jump straight into what you need to do quickly.
Leads you can count on
View the total number of your leads from the second you login to Showroom System, helping you keep track of, and follow up, potential customers.
Keep track of your orders
If you're using Codeweavers Checkout solution, you will have access to view the total number of your orders from the dashboard, with the ability to view all your order details.
Vehicle stock loaded
All of your vehicle stock you've added to your Showroom System will appear directly on your dashboard, allowing you to quickly create quotes around specific vehicles for your customers.
Insights to help drive decisions
For users who have access to our Insights app within Showroom System, the dashboard will provide an overview of the key statistics from Insights.

Access all of our apps
Move between the different Codeweavers apps you have access to such as our Insights app and Integration Documents.
Built in tutorials
We've built in tutorials that are available from your Dashboard, giving you or any new members of your team an overview of the different areas of your Showroom System.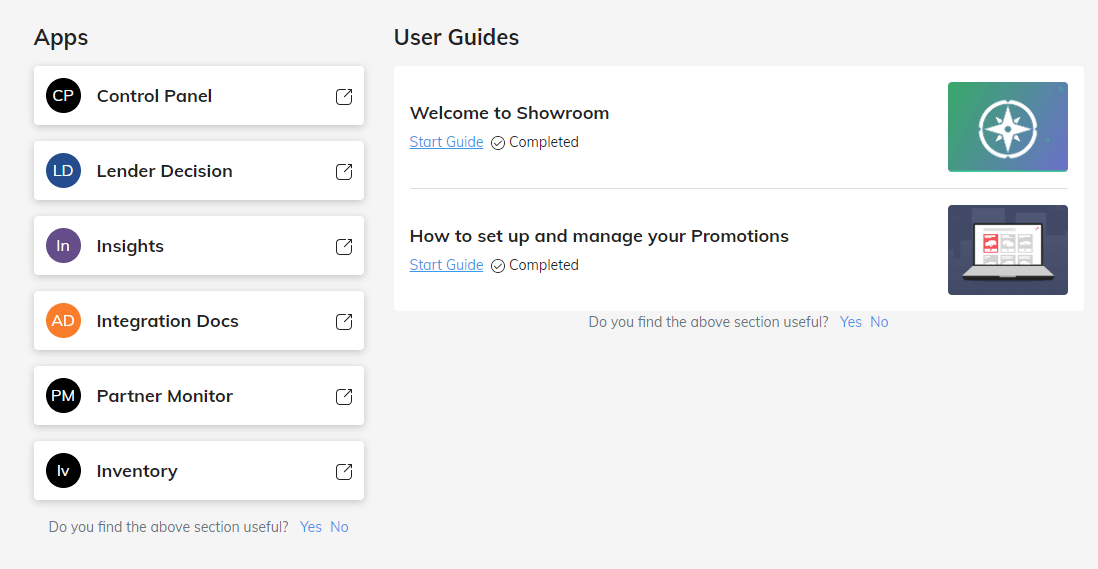 Display your offers
If you have 'Offers' enabled in your Showroom System, these will be displayed on your dashboard so you know straight away what offers you have to entice your customers as soon as you login.
Continually improving
This will be the first step in a number of planned changes coming to Showroom System soon. If you have any feedback or questions on the Dashboard, click the help and feedback icon within Showroom System or email us on platformsolutions@codeweavers.net