Generate, convert, sell and retain. No matter what.
Codeweavers Commerce Platform enables and connects all steps a customer takes to buy their next vehicle, delivering an entire buying experience, while providing our clients with a complete view of the customer progression into the conversion funnel.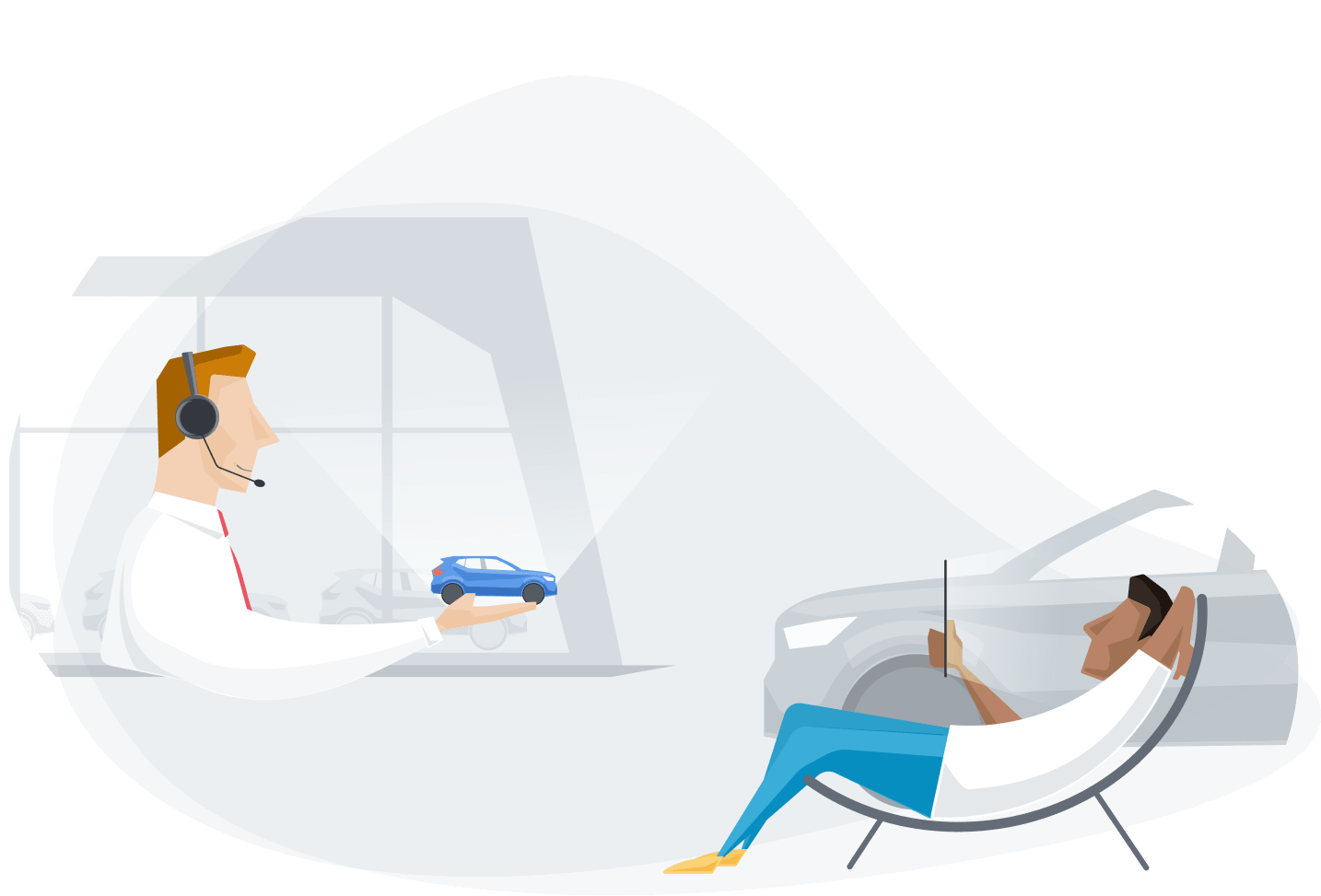 Codeweavers Commerce Platform
Flexibility to connect the industry.
Optimised as a lead generator, the Platform will help you capture prospective customer details and develop your sales pipeline. It will also help drive retention and keep you in touch with your existing customers online or offline, no matter what.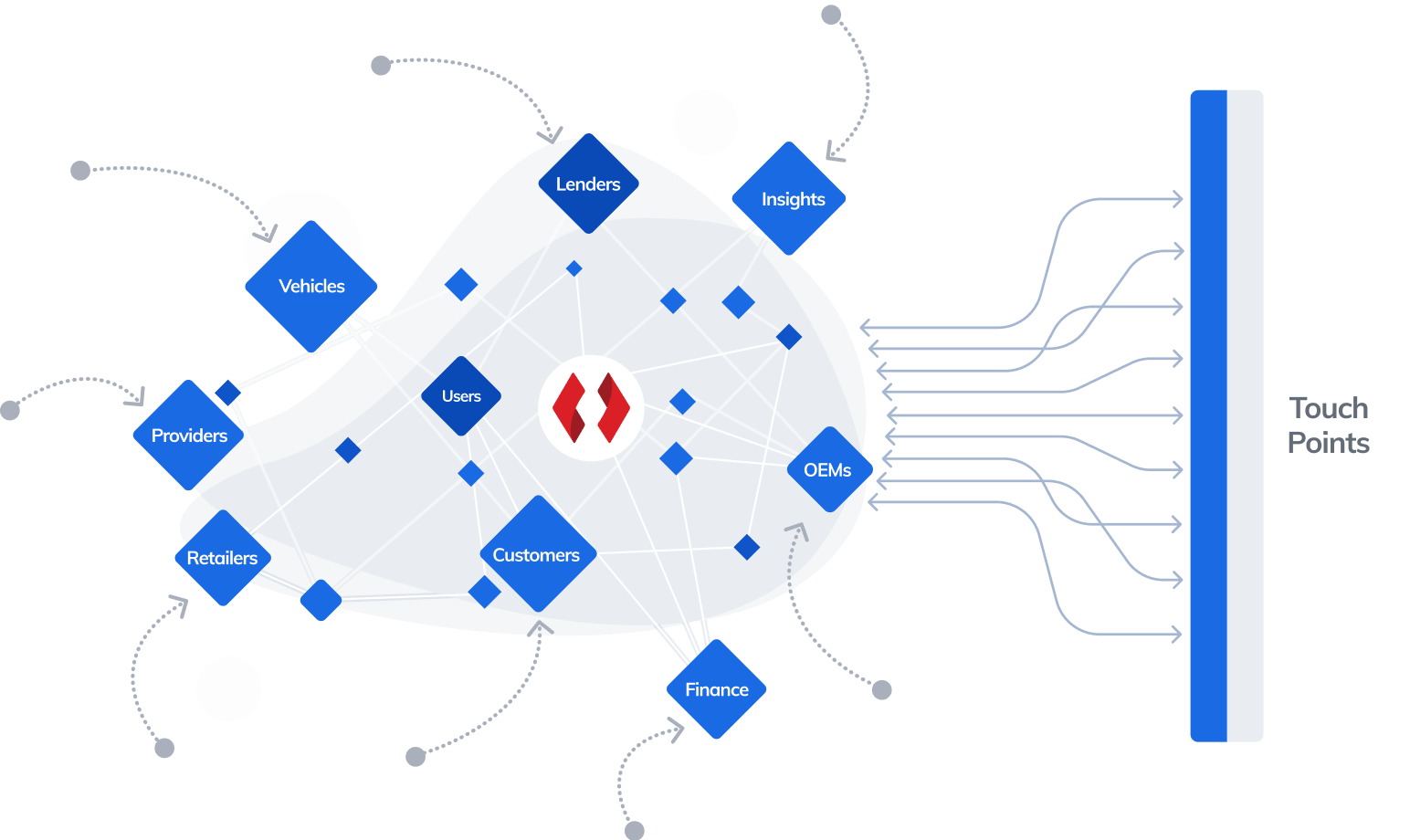 It consists of three systems
Customer Portal
The customer-facing side of the Platform where customers take control of their vehicle buying experience.
CommerceHub
The Retailer/OEM/Lender/Broker facing system that allows you to manage the full sales workflow.
Integration layer
The solution that connects the Codeweavers Commerce Platform with third party systems (ex. PoS, CRM, etc.)
Built with our clients and their customers in mind.
We love to improve, we are constantly evolving as professionals and as a business and this is reflected in our products. We constantly review and adapt our products to overcome any challenges the industry is facing.
Our solutions are built with our clients and their customers in mind.
Customer behaviour and expectations are constantly changing. Our range of solutions can help digitise your journey and help provide your customers with the best possible experience.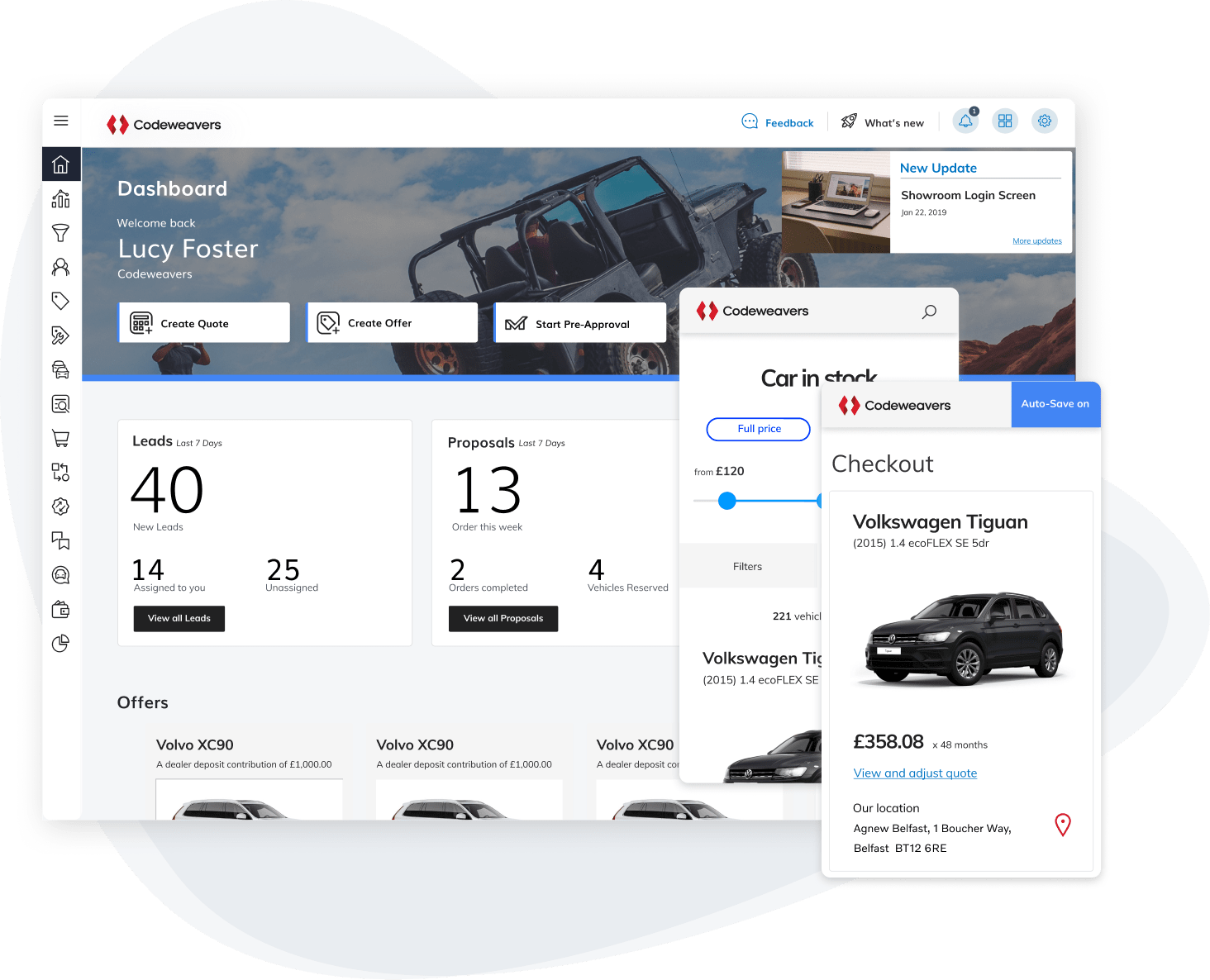 A modular platform that provides flexibility.
Our modular platform allows you to:
Implement the features you need to enhance your own digital presence and offer customers a full online journey.
Integrate our off-the-shelf brandable commerce platform directly into your website.
Use our API services to power your own vision.
No matter the solution you choose, we can help you get to the market more quickly and easily.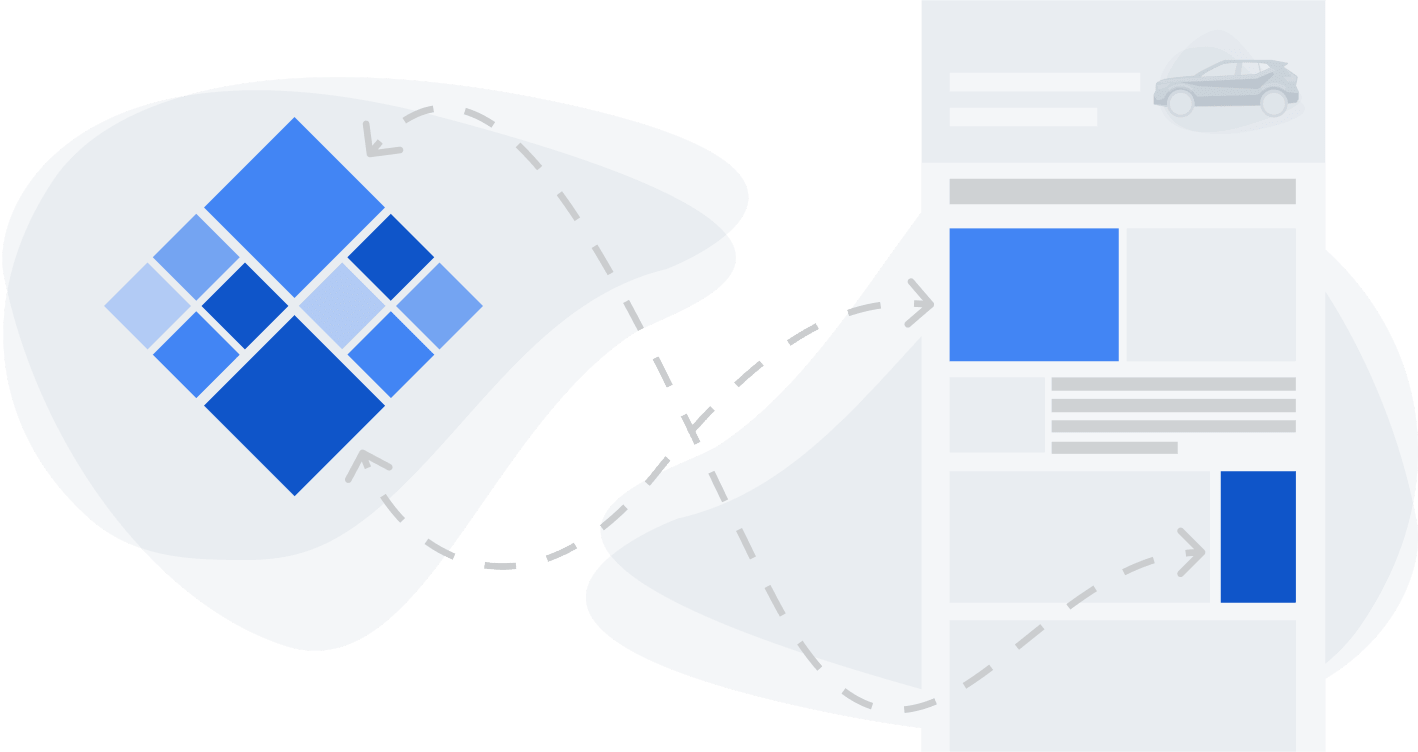 See some advantages of the Codeweavers Commerce Platform
Take control of your sales process.
Online or offline, manage your Showroom directly, to welcome and provide your customers with a seamless buying experience.
Improve efficiency and save time.
We connect existing systems to reduce data input by integrating calculations and dropping leads directly into your platforms automating your process, making it more efficient.
Integrate finance within your journey.
Customers can buy their next car online using cash or finance. Any finance advertised will be tailored to your own terms, lender requirements, and the manufacturer bespoke campaigns.
Submit straight to your lender.
Proposals can be submitted directly to your preferred finance provider. We have integrations in place with most of the major UK lenders.
Offer a contactless journey.
Our Platform provides customers with the ability to take any steps needed to buy their next car online, without the need to visit a Showroom.
Drive customer retention.
Engage with your existing customers and send them personalised offers including a selection of vehicles they may be interested in, and finance quotes tailored to their circumstances to increase loyalty.
Sign up for a demo today
Thank you
Thank you for sending over your info. We will be in touch with you shortly!
Want to get in touch?
Have any questions?
Checkout our FAQs page