Marketing
Codeweavers Recommended Podcast List 2019
Over the last few months, I have started to get back into Podcasts - especially on my drive into work every morning, so I thought why not put together a recommended podcast list, with some help from a few of our developers, designers, marketing, and QA team.
Our developers recommend
These are some of the top podcast that our front end and back end developers have been listening to over 2018 and are well worth your time over this year. Be sure to give each of them a listen and let us know what you think. Are there any not on our list that you would recommend?
.NET Rocks
.NET Rocks! is a weekly talk show for anyone interested in programming on the Microsoft .NET platform. The shows range from introductory information to hardcore geekiness. 
Hanselminutes Podcast
Run by Scott Hanselman, an American programmer, with lots of experience working for Microsoft and Corillian, it's one for every Developer to consider listening too!
Software Engineering Daily
This should go without saying, as it came recommended by over 10 developers that I spoke to and it came up on numerous lists on the internet, so if you haven't heard of it, it's one to keep on your radar for 2019! In fact, listen to one episode today and thank us later!
Channel 9
Channel 9 is a community of devs and tech enthusiasts at Microsoft, if you are a developer reading this now, then stop for a second and listen to one of these episodes in 2019!
Full Stack Radio
Podcast for developers interested in building great software products. Every episode Adam Wathan is joined by a guest to talk about everything from product design and user experience to unit testing and system administration.
Microsoft Cloud Show
Hosts Andrew Connell and Chris Johnson started Microsoft Cloud Show to cater to the 10+ million IT professionals and developers focused on Microsoft products.
Agile for Humans
Agile for Humans focuses on the execution of agile methodologies such as scrum, lean, XP, and kanban.
Our marketing team recommends
There have been a few stand out podcast that we have listened to over this year that have really helped me in my work. I would recommend these to anyone currently in a marketing role, or if you are thinking about starting a career in marketing!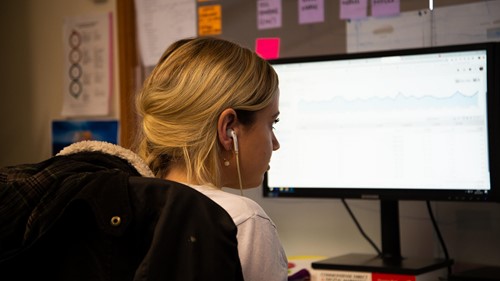 Copyblogger FM
Copyblogger FM is a weekly podcast hosted by Sonia Simone. Each week, she and a cast of rotating experts analyse the week in content marketing, copywriting, email marketing, conversion optimisation, mindset, and much more. With content marketing being so important, it's an essential one to listen to on your way to work or on your lunch break!
The Science of Social Media
Every Monday they share social media marketing strategies from brands and influencers in every industry.
Akimbo A Podcast from Seth Godin
Seth Godin is well known in the marketing scene and I am sure this will not be the last time I mention him this year, I have read a couple of his books over the last few years and have just started listening to his podcast, starting back in February 2018, there are plenty of episodes to keep you busy.
Design and QA recommendations
We also have a range of other podcasts with recommendations from our design and QA teams.
UXPodcast
UX Podcast is for people passionate about balancing business, technology and users within the realm of digital media. UXPodcast hopes to move the conversation beyond the traditional realm of User Experience.
Super Testing Bros
This recommendation comes from our QA team. Although there are not many recent entries from the Super Testing Bros, their backlog of Podcasts are really great for anyone interested in testing and its importance.
Other recommendations
We also asked around our office about other podcasts people listen to in their spare time and we got some interesting answers! Up first is the infinite monkey cage, one I had not heard about until Indy mentioned it, I now cant stop listening to it!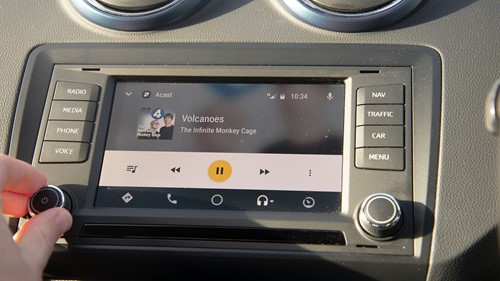 The Infinite Monkey Cage
This recommendation comes from Indy one of our developers, it's a BBC 4 comedy and science podcasts starring Brian Cox and Robin Ince. I would highly recommend this podcast to anyone! Download one of the episodes this week and let us know what you think of it!
Happy Mum, Happy Baby
I will be honest, I have not actually listened to this one yet, but it comes highly recommended from Charlotte! But what's the podcast about? In summary, Giovanna Fletcher shares her own journey through parenthood, and in doing so she looks at what it is to be a mother today, giving advice along the way.
The history of Rome
If you are interested in both history and learning more, this podcast from Mike Duncan is worth listening to. Although this podcast was released in 2007 and finished in 2012, it is still one to add to your list to start it in 2019, as history is not going anywhere!
Freakonomics
Freakonomics Radio is an American podcast, which is a spin-off of the 2005 book Freakonomics. Journalist Stephen Dubner hosts the show, with economist Steven Levitt as a regular guest.
The Joe Rogan Experience
A personal favourite of mine, The JRE podcast is hosted by UFC commentator Joe Rogan, even if you are not a fan of UFC, there is something here for you, with a wide range of Guests over the years from Brian Cox to Mike Tyson. With so many different guests he has got a show that you will love! Not listened to one of his podcasts yet? Whats holding you back?
The Adam Buxton Podcast
Another recommendation from Indy, yes we are aware he really likes podcasts! Although I have heard of Adam Buxton through his comedy, I didn't know he had a podcast. I have already added this to my list, to start listening to on my commutes into work, and will be sure to update everyone after I have listened to a few episodes.
WTF with Marc Maron
Who is Marc Maron? A stand up comic, actor and author of multiple books, but why should you listen to his podcast. His podcast has had a range of huge names from Barack Obama, Ben Stille, Keith Richards and so many more!
Sneak Peek
Can you keep a secret? We are planning our very own podcast, coming this summer, we will have a range of interesting topics and some exciting guests, we will be sharing more information on our podcasts in the next few months.
Want to share your thoughts and let us know what you are planning to listen to in 2019? Get in touch with us on Twitter or drop us an email marketing@codeweavers.net.