Products
Our latest promotion
Free promotions
It's that time of year again. But instead of a gimmicky gift, we're getting you ready for Black Friday and Cyber Monday with exclusive access to a brand new product.
Free trial of our brand new product
Between 25th November and 9th December, we're offering you our brand new Promotions solution for a 2 week trial so you can create offers that include low rate APR, deposit contributions, cash price discounts and promotions banner on your Codeweavers plugin calculator.
Upgrade from manual to automatic
Instead of laboriously adding vehicles to your promotions manually, with Promotions you can instantly add as many vehicles as you like.
And, because you can set up your offers in as little as 5 minutes, you'll be able to spend more time with your customers.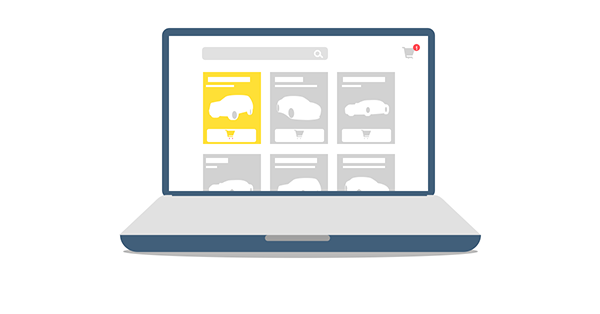 Helping you get the most out of the experience
There's no need to sign up, Promotions will be automatically turned on for you. Then if you like it, you can keep it.
Once your trial has ended, your finance rates will revert back to what they were before you set up your promotions. We'll be in touch with you throughout your trial to see how you're getting on, helping you get the most out of the experience.
We'll remind you when your trial has started. And if you need help setting up an offer, get in touch with us and we'll guide you through the process.
Don't worry, if this trial isn't up your street we can switch this off for you. To do this call Codeweavers support team on: 0800 021 0888 or email us on: contactus@codeweavers.net
With Promotions you can...
Create a promotion and  add as many vehicles as you'd  like.





Offers can be time limited.





Create a different offer each day. Make your biggest offers on Black Friday and Cyber Monday.





Offers can be added to all of the websites where your vehicles are displayed.





Harness the power of finance to  sell more cars.





Update immediately if you need to change something quickly.





Create offers from a VRM, VIN or Manufacturer Code.





Import and export spreadsheets.
Quicker turnaround means increased turnover
Find out more about how Codeweavers Promotions can help you sell more cars by contacting our support team at support@codeweavers.net or on 0800 021 0888.