Our support phone line is currently unavailable
Due to unprecedented demand and in order to optimise our service response, for the time being we are unable to take your calls.
If you have any queries, issues, or requests, email support@codeweavers.net or contact your account manager directly.
Got it
My personal growth at Codeweavers
Background
I started at Codeweavers in January 2018 in the marketing team, which we could now call a team, as I was member number two! One of the biggest things that stood out about the company was the extra training they offered. I've worked for a few companies, all of which came with the standard few months of introductory training. This has always been valuable but I've always wanted to keep doing more, to keep getting better, to keep learning. Codeweavers offered that.
The Journey
I started looking into a range of marketing courses that could really help my career and the company. A colleague recommended the CIM the Chartered Institute of Marketing. I'd heard a lot about them, but I wasn't really sure where to start. A few weeks later my boss, Charlotte, caught scrolling through CIM courses. To my relief, she was supportive! She'd actually done a similar course with them in the past and guided me through the process. She also helped me separate my work time and personal time in order to manage the course. I decided to chat to our HR team about it. Without hesitation, they offered to cover the costs for the course and provide any help or support I needed along the way. I'd never received such a great amount of encouragement for trying to improve my own skills and knowledge from a workplace before.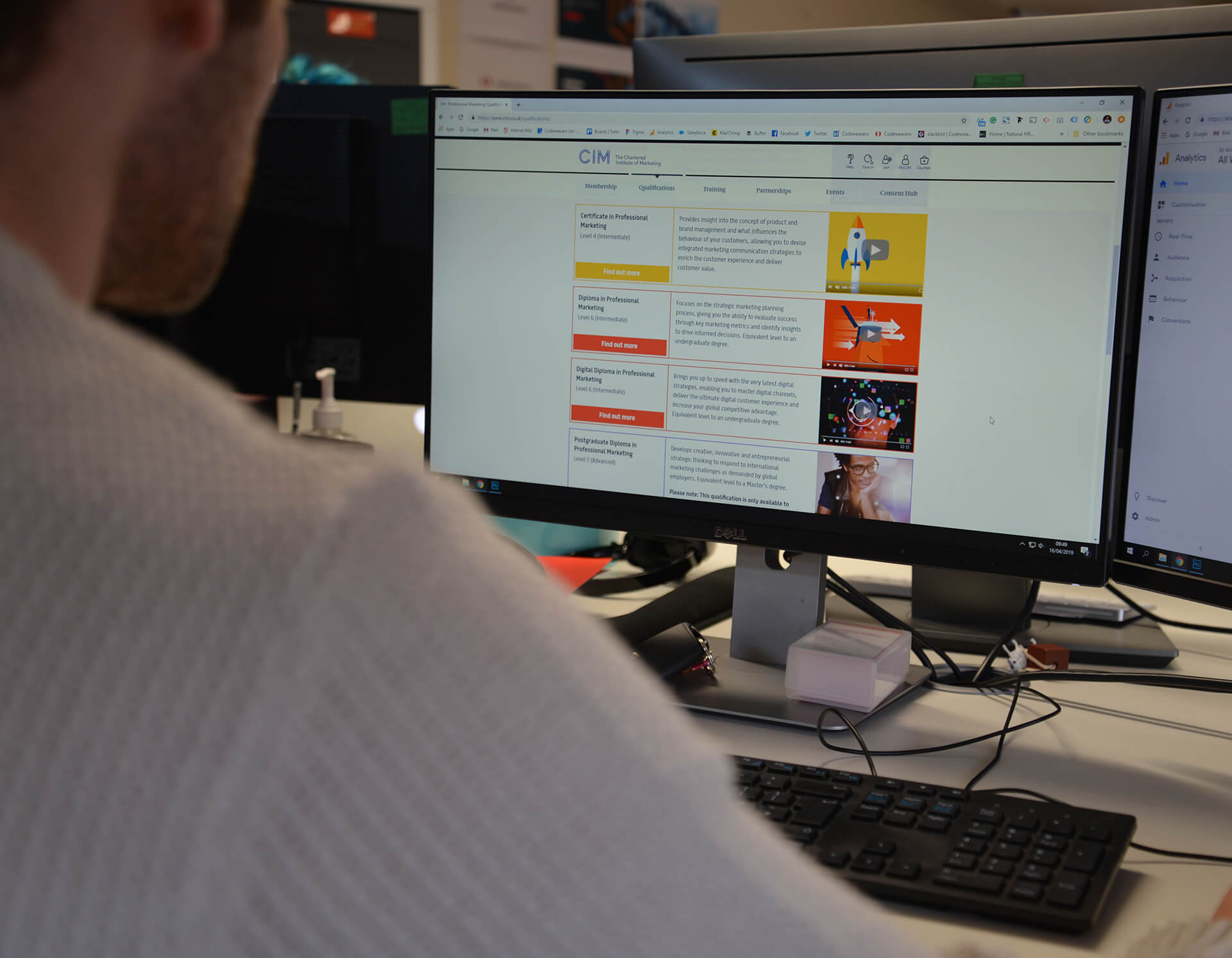 Now
I'm now three months into my course. It's a level 6 Digital Diploma in Professional Marketing at the Oxford College of Marketing, and consists of three different modules. They offered many study options and heaps of support. I decided to go with Online Distance Learning because, with work and my personal life, it gave me more control and flexibility. Codeweavers has given me so much time during the work week to help me keep up to date with my studies, and they've also given me the opportunity to further my knowledge and work satisfaction with other events and conferences, including the Business Festival in a Day. So far I've found the extra learning opportunities here extremely useful; it's started to make me more aware of the greater emphasis needed on strategy within any organisation's marketing approach, as well as giving me tons of extra context for my work and broadening my expertise. Please feel free to email me if you have any questions about the course: mattkennedy@codeweavers.net
---