Marketing
In the rear view mirror
Taking a glance back at 2019, so much has happened here at Codeweavers! 
Right at the start of 2019…
Consumer car finance volumes increased 1% in January, according to the FLA, despite a market experiencing a 1.6% decline in new car registrations, then increasing a further 2% in February. This represented a really promising start to the year because it meant that, although sales were down, retailers could make more sales by selling finance. To build on this success, we continue helping our customers sell finance through multi channels and manage it either through the Codeweavers system or the systems they use.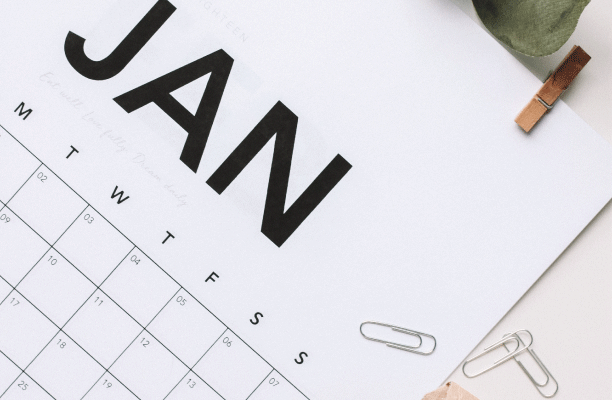 February's new car sales finished 1.4% up year-on-year at 81,969 registrations. This was, of course, great news for the industry. Diesel car purchases unsurprisingly dropped to just 30% of  overall sales with petrol cars taking a 65% share and the rest being alternatives like hybrids and electric. This clearly demonstrated how successful the industry could be in pushing new cars. And yet these stats could perhaps be even more impressive if your customers could be given the option of buying a new car through their preferred channel. So let's just see what we can do to help with this in 2020.
UK automotive industry productivity up 208% in 20 years. The 20th annual Sustainability Report from the SMMT revealed environmental, economic, and social gains achieved over the last two decades, highlighting significant improvements in areas such as energy and water use, waste to landfill and CO2 emissions. Take a bow, automotive industry!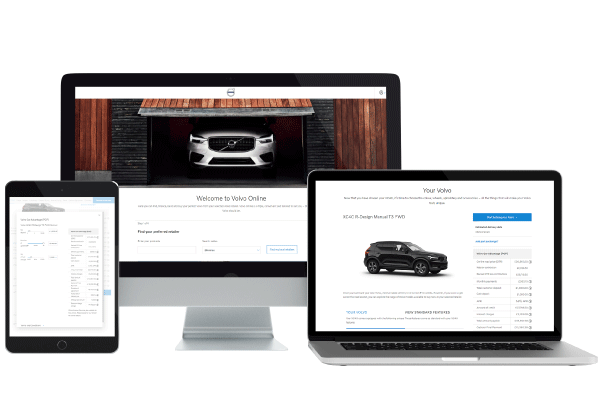 UK dealers are first to get Volvo Online sales system. Volvo's UK retailers initiated the online sale of new cars, giving customers complete freedom over how to fund their purchase and the capability to sign up electronically. Working closely with Volvo Cars UK, Santander, Intelligent Environments and Mannheim, it took us just 118 days flat, from proof-of-concept to launch, to build Volvo a comprehensive eRetail journey. We very much enjoyed collaborating with our friends at Volvo on the project and there are even more exciting things to come in 2020.
We do like to work and play here at Codeweavers. Which is why our football rematch against Click Dealer was the talk of the office at the time! It was (optimistically!) seen as our chance for a comeback after our narrow defeat in 2018. Suffice to say, it was going so well in the first half and then, unfortunately, the second half happened and everything went somewhat pear-shaped for us from there! So many congratulations (between gritted teeth!) to Click Dealer for winning for a 2nd year running.
Our team (not the football one!) has been speaking to a lot of retailers this year to find out about the issues they are facing, the main concern seemingly being how problematic it can be for retailers to move on physical new cars. Essentially, retailers are stuck with 1,000s of new cars gathering dust as they simply have no way of promoting them either on their website or in the showroom. And, with these vehicles piling up, every day the interest is piling up too, eating into the retailer's profit. But, here at Codeweavers, we don't just understand the challenges retailers face. We also do something about it.
Which is where our  New Car Stock Locator, comes in. New Car Stock Locator provides retailers with the capability to showcase new car stock for the very first time, increasing sales online and in the showroom.
It can be tailored to any retailer's needs so simply let us know if you're having difficulty moving on your physical new car stock. It's a solution that might just be right up your street.
And so on to the infamous Black Friday. Every year it seems to get bigger and bigger with Amazon in particular always seeming to come up with some really impressive deals. Amazingly this year more than a quarter of consumers planned to make a purchase during Black Friday. So how was Black Friday for you? Did you create any offers to sell more cars?
To assist with the sales push, here at Codeweavers we gave all of our customers a free 2-week trial of our latest product Promotions to enable retailers to create offers on multiple vehicles quickly and effectively. Feedback so far has been overwhelmingly positive. Nor is it too late for you to enjoy a 2-week trial of the product so that you can create your own enticing offers ready for the festive season.
So just a few highlights then. We could have gone on and on and on of course but we appreciate that you've last-minute cards to write, stockings to stuff and shapes to throw at the Xmas bash. Once again, though, thanks so much to everyone who joined us on our journey in 2019.