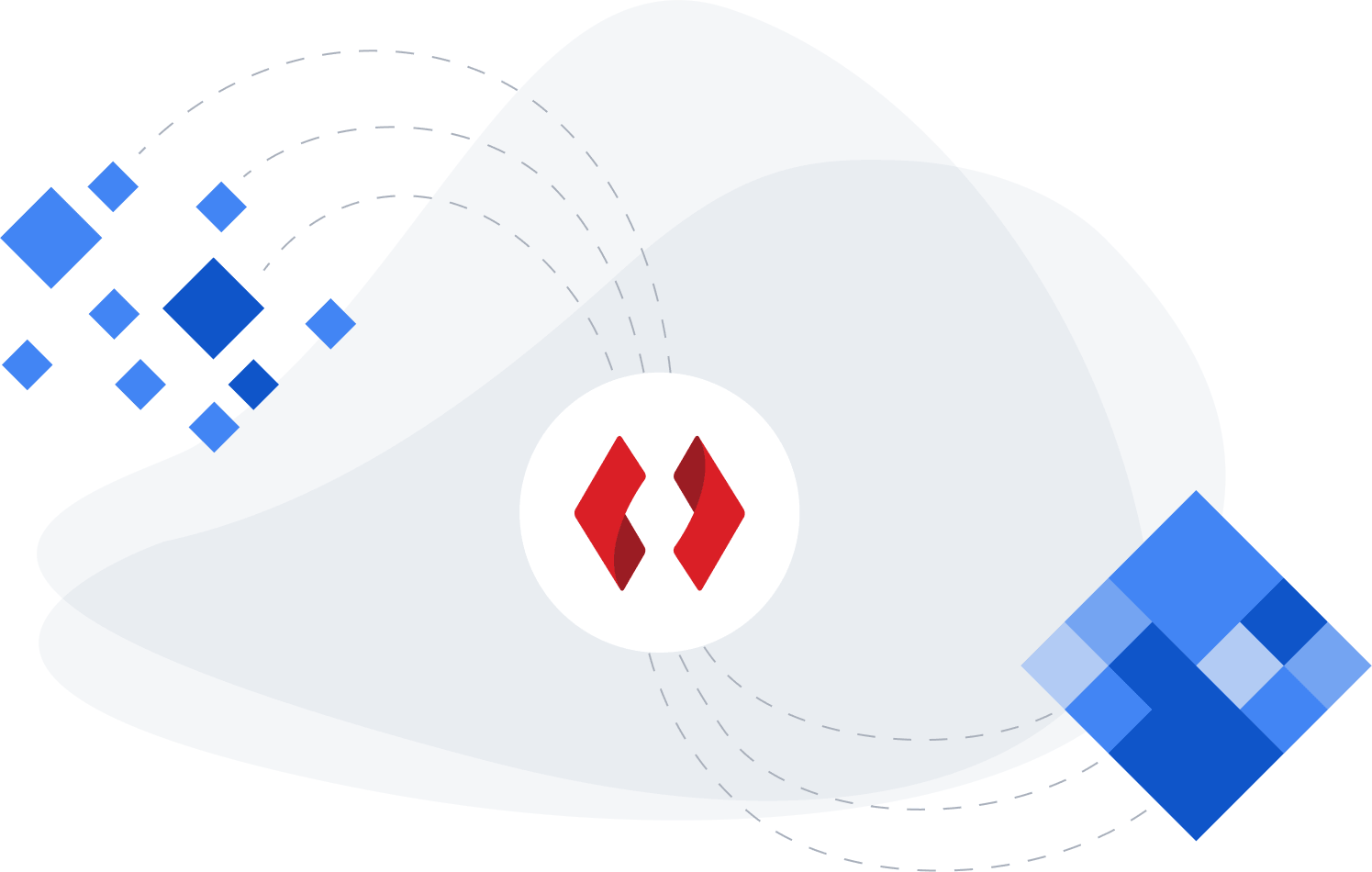 Codeweavers Commerce Platform
Complete connectivity; seamless experience.
Joining the dots between physical and digital.
The Codeweavers Commerce Platform creates a complete buying experience. Our solutions connect every step a consumer takes to buy a vehicle while providing our clients with a complete view of the consumer's progression.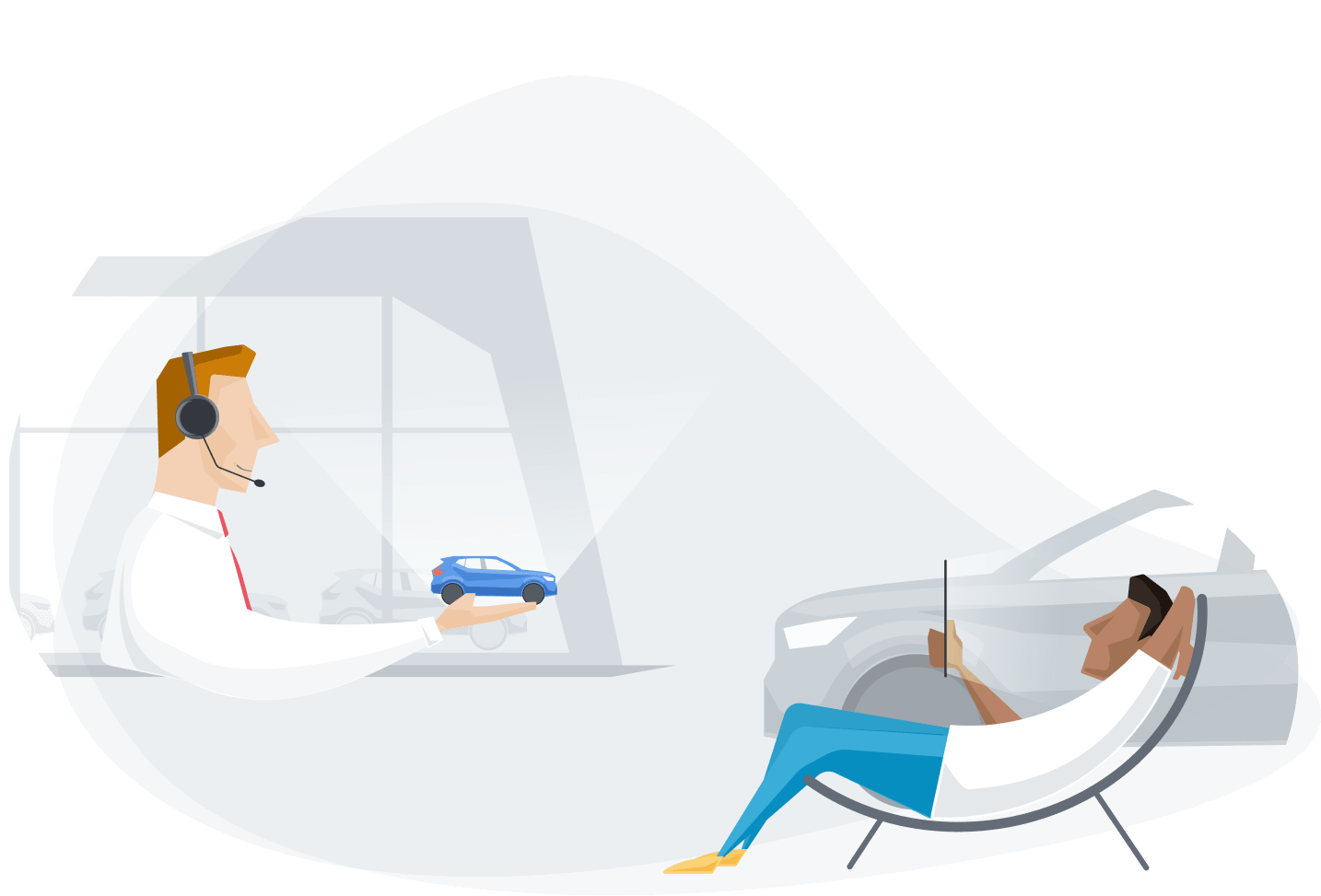 A Three-System Design:
Commerce
The consumer-facing side of the Platform where consumers take control of their vehicle buying experience.
CommerceHub
The Retailer/OEM/Lender/Broker facing system that allows our clients to manage the full sales workflow.
Integration layer
The solution that connects the Codeweavers Commerce Platform with third party systems (ex. PoS, CRM, etc.)
Scalable and modular for every business need.
Our modular system allows clients to use our Platform as a full solution or enhance their digital offerings with only the tools they need, meaning that wherever you are in your digital journey, we can help you sell more vehicles more efficiently.
Our modular Platform allows you to:
Implement only the features you need to enhance your digital presence and offer consumers a complete online journey.
Integrate our off-the-shelf, brandable commerce Platform directly into your website.
Use our API services to power your vision.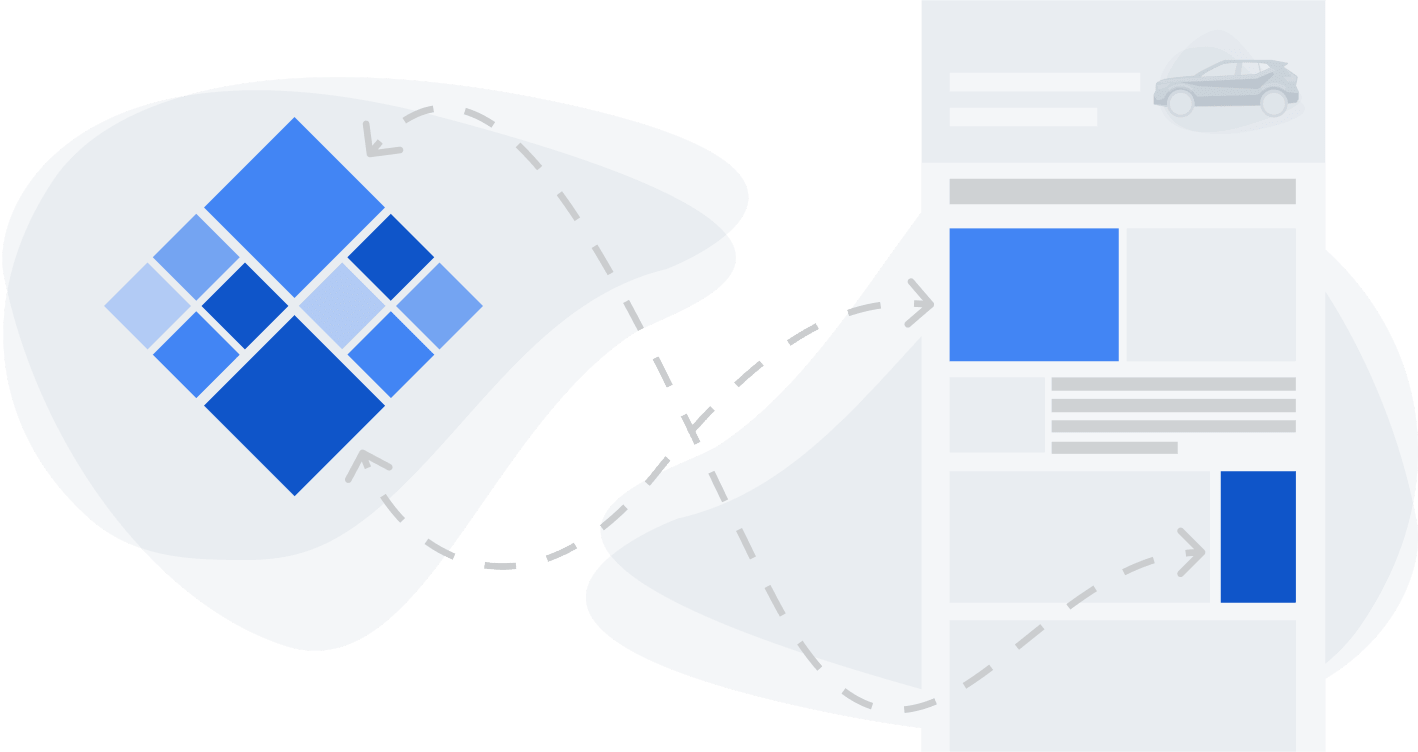 Data-driven, continuous improvements.
We detect emerging trends and consumer needs using multiple data sources to drive the Platform's evolution and ensure we consistently deliver the best buying experience to car buyers.
By adopting an 'extreme agile approach', we respond to challenges quickly, making smaller, continual updates to the Platform, allowing us to thrive within the world of digital disruption.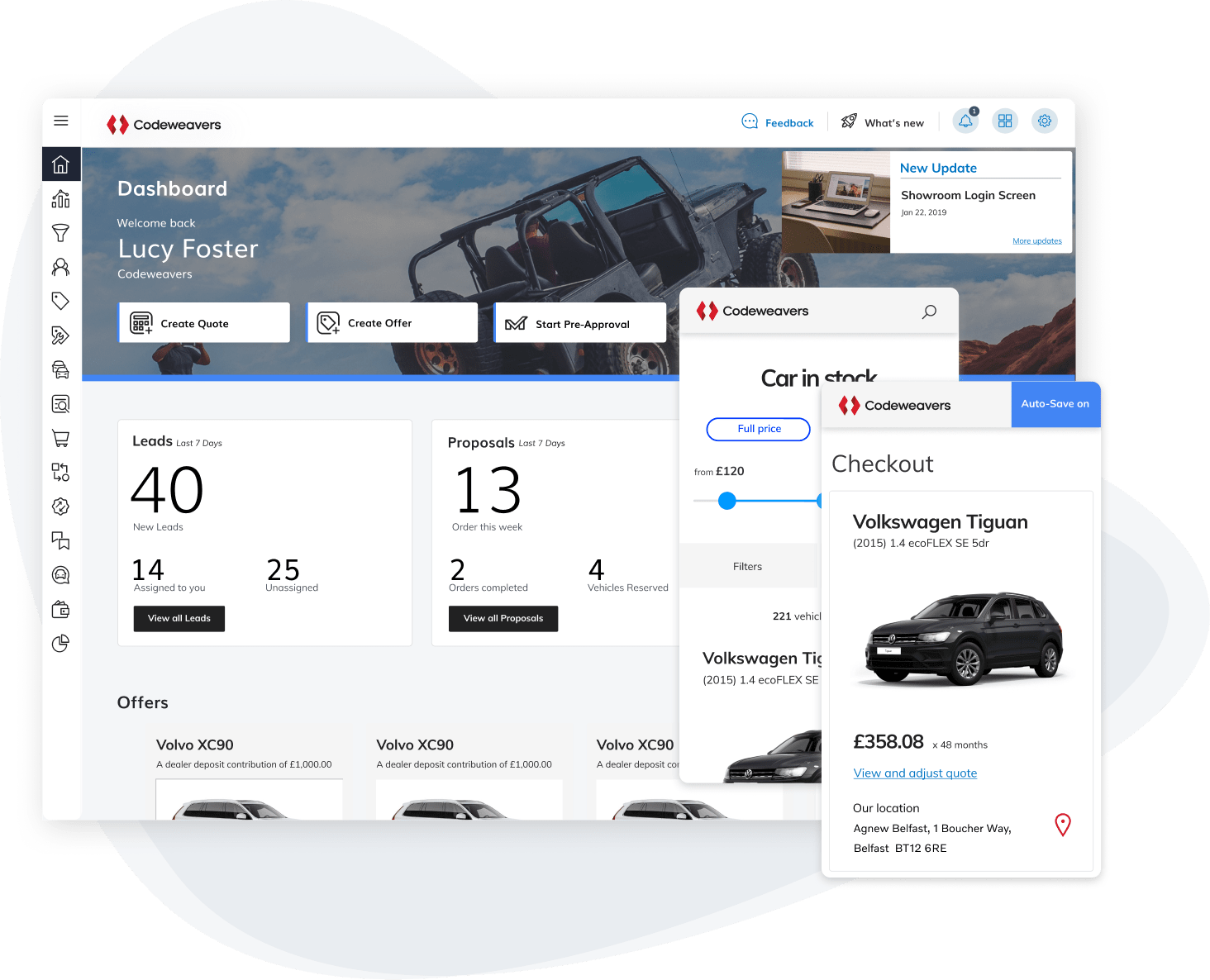 Benefits of the Codeweavers Commerce Platform

Continuous evolution.
Multiple data sources provide a comprehensive view of consumer needs and behaviour, ensuring the Platform evolves to deliver the best buying experience consistently.

Scalable technology.
Our services can be expanded to meet changing demand levels and allows clients to roll out solutions at scale to all markets.

Flexible solutions.
Modularity allows clients to adopt the features they need to provide an exceptional buyer journey.

Lead generation, day or night.
Our system includes highly effective lead generation touchpoints that can be picked up 24/7, exactly where the consumer left off.

Improve efficiency and save time.
We connect existing systems to reduce data input by integrating calculations and dropping leads directly into third party platforms, automating the process and making it more efficient.

Built from the ground up, with finance at the core.
Integrated with the majority of finance providers, our powerful solutions allow our clients to offer tailored finance with applications that can be submitted directly to lenders, with the option of instant approval.
Discover some of our solutions
Sign up for a demo today
Thank you
A member of our team will be in touch with you shortly.