This guide will help you set up promotions using Codeweavers's System.
With Promotions you can...
Create a promotion and add as many vehicles as you'd like.
Create a different offer each day. Make your biggest offers on key dates in the diary.
Import and export spreadsheets for multiple vehicles.
Offers can be time limited.
Create offers from a VRM, VIN or Manufacturer Code.
Starting the journey
Once you have logged into Codeweaver's System you will be taken to the homepage of the system.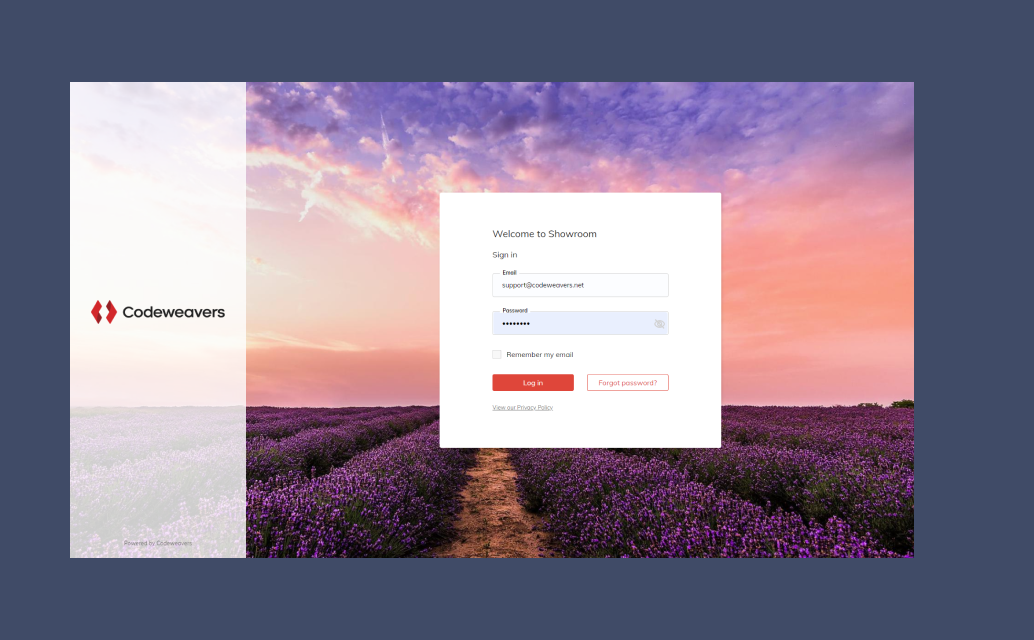 Accessing Promotions
To navigate to the Promotions area, click on the Promotions icon. If you can't find the area, open up the menu on the left to view the naming of each tab.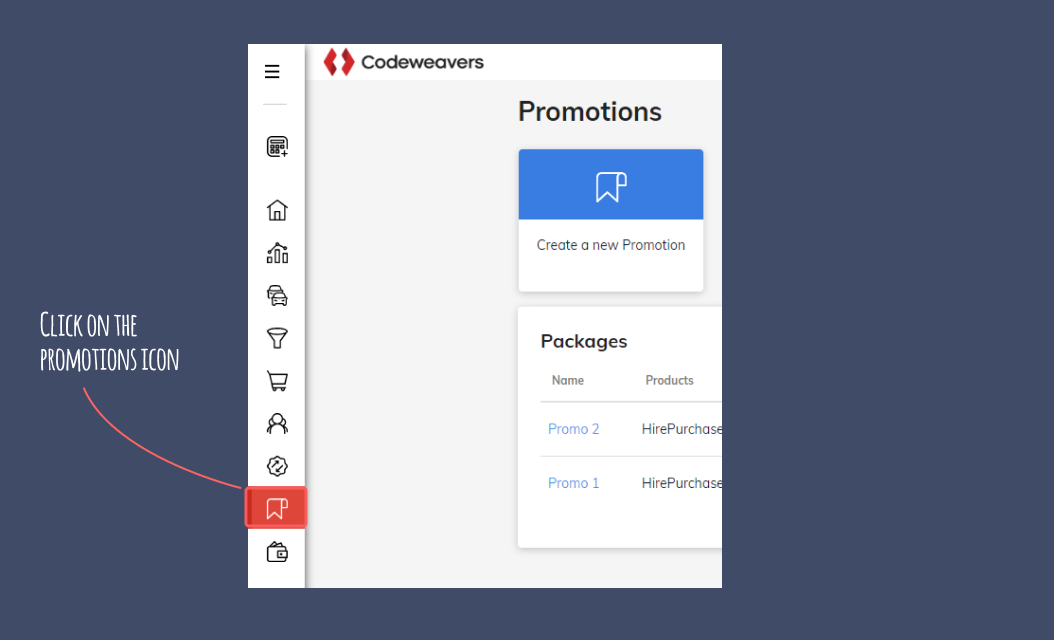 Create Package for promotions
Once you're in the Promotions area, you can either create a promotion first or a package. For the purpose of this guide we are creating a package first. Click the 'Create Package for promotions' tile to start creating a package. From here you will be able to view, edit and delete packages.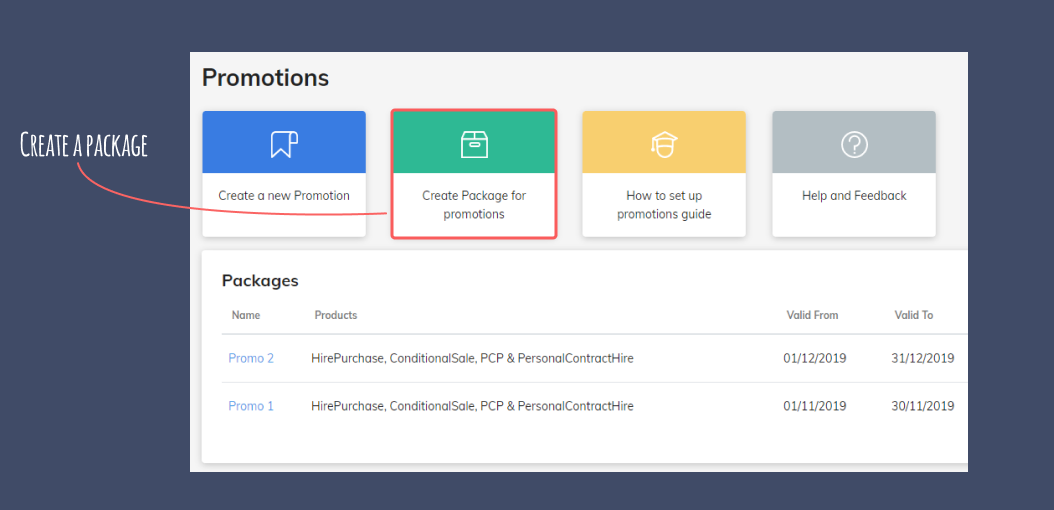 Naming the promotion package
Here you can add a name for the package, set when it will become active, what finance products will be included and which of your sites it should apply to.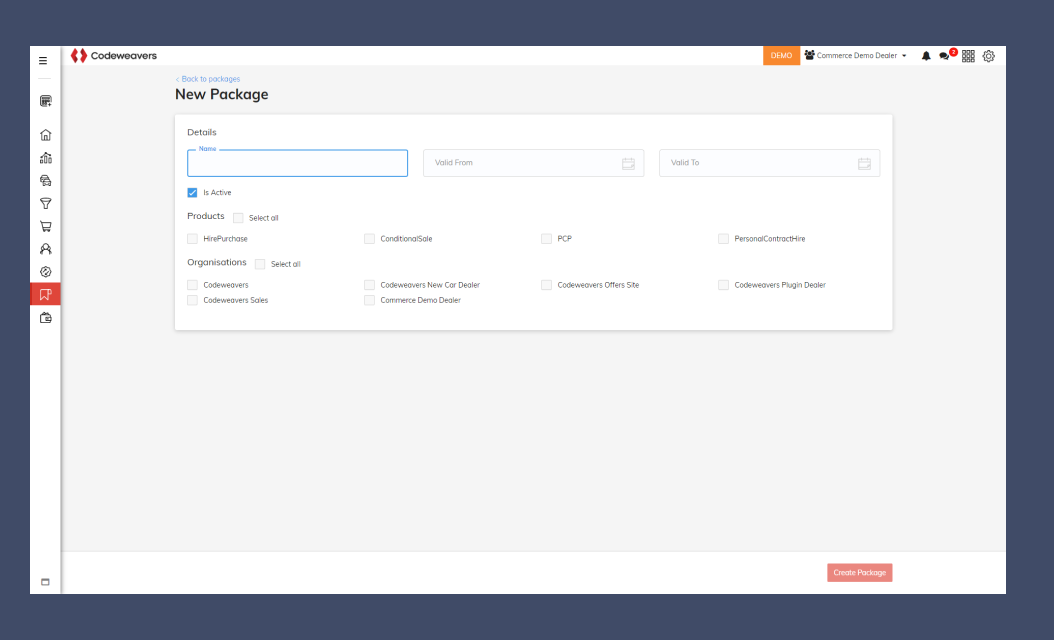 Creating a Package
Once you are happy with the details of your package click on 'Create Package'. Don't worry, if you need to go back and change any of the details, you can do and it will be updated instantly.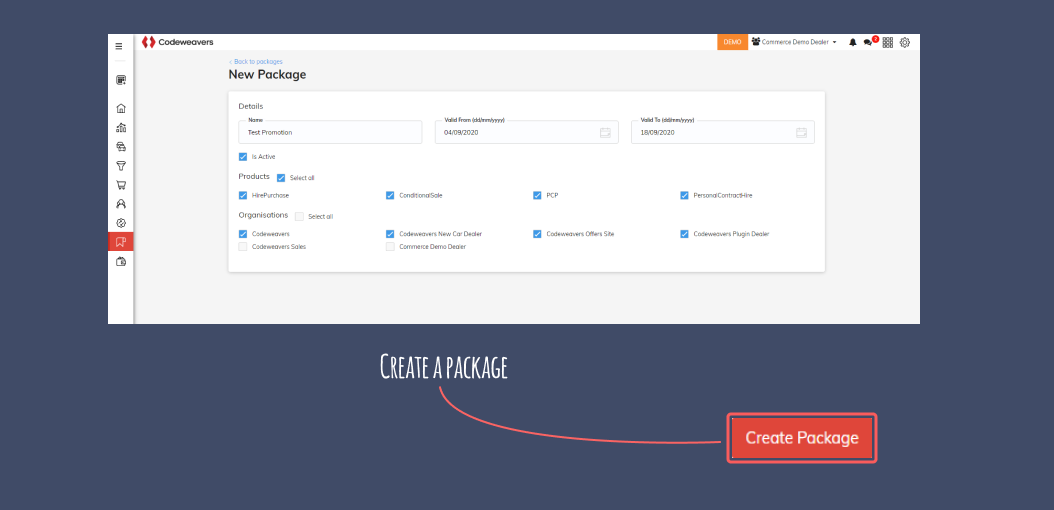 Promotion package details
You will be taken to the Promotion package details. Here you can edit the package and add a promotion. You can also import and export spreadsheets for your promotions.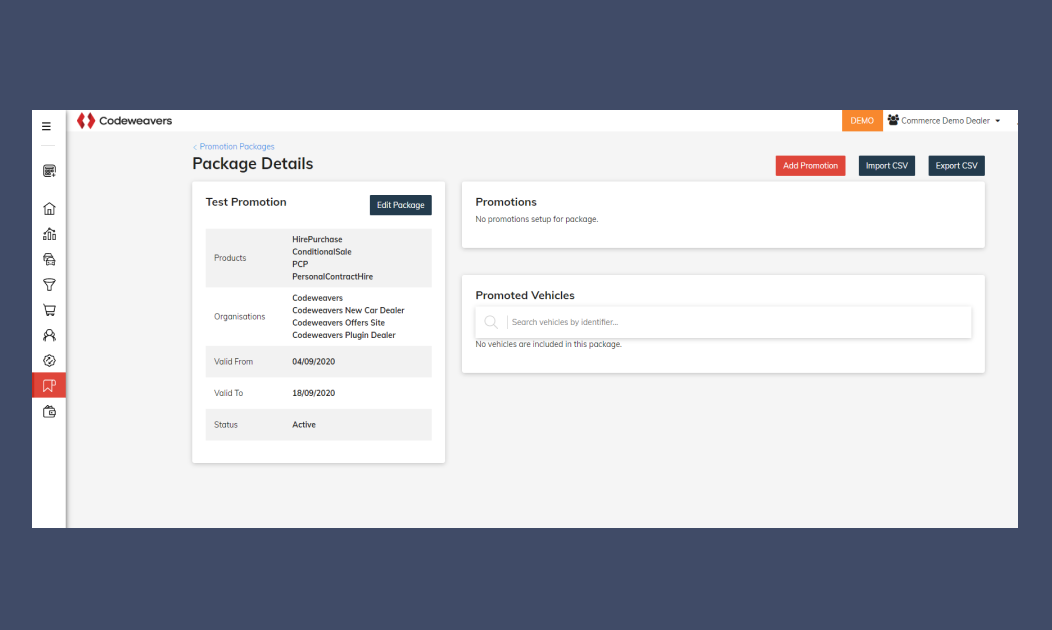 Importing from a spreadsheet
You can import your promotions quickly and easily from a CSV file. To get the example template spreadsheet to enter your promotions into press "Export CSV". Once all of the details of the promotion has been added in the correct format and saved, click on the button 'Import CSV'. You will need to confirm that you are happy for the CSV to be imported. If you press cancel, nothing will be imported.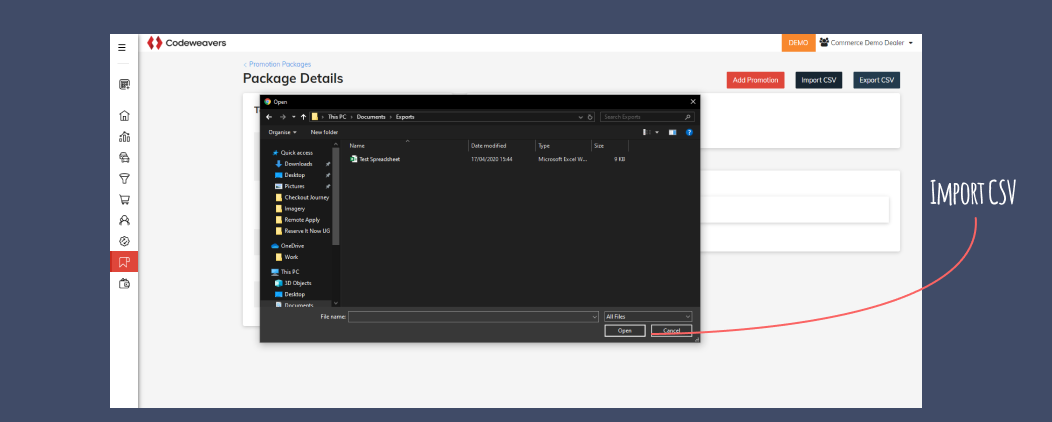 Adding promotions
Alternatively if you do not wish to import a CSV, you can manually add your promotion by clicking the 'Add Promotion' button. You will be taken to the 'New Promotion' area where you can add vehicles, discounts and details.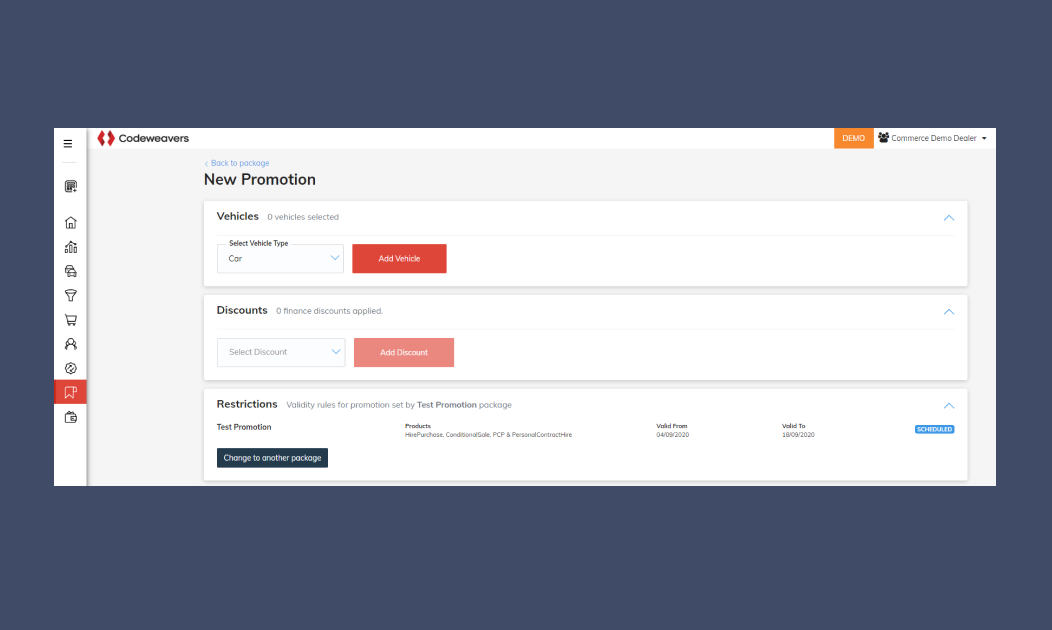 Adding a vehicle
By clicking 'Add Vehicle', you can add as many vehicles as you would like. You can add vehicles using a VRM, VIN or Manufacturer Code.
Adding discounts
By clicking 'Add Discount', you can add the following types of discounts - retailer contributions, manufacturer contributions, lender contributions, sellout overrides and retailer discounts.

For this guide, we will create a retailer discount. You can select the discount type of percentage or amount.
If you would like to add additional discounts click on 'Add Discount'.

Adding a package to your promotion
You can set restrictions for your promotion based on the package. You also have the option to add a package from here meaning you can create your promotion before your package if you prefer.
Finishing your promotion
Give your promotion a memorable name in the 'Details' section so when you are searching through your promotions you can access it quickly. If you do not wish to show the promotion, uncheck the "Is Promotion Active" box. Click 'Create Promotion' when you have finished.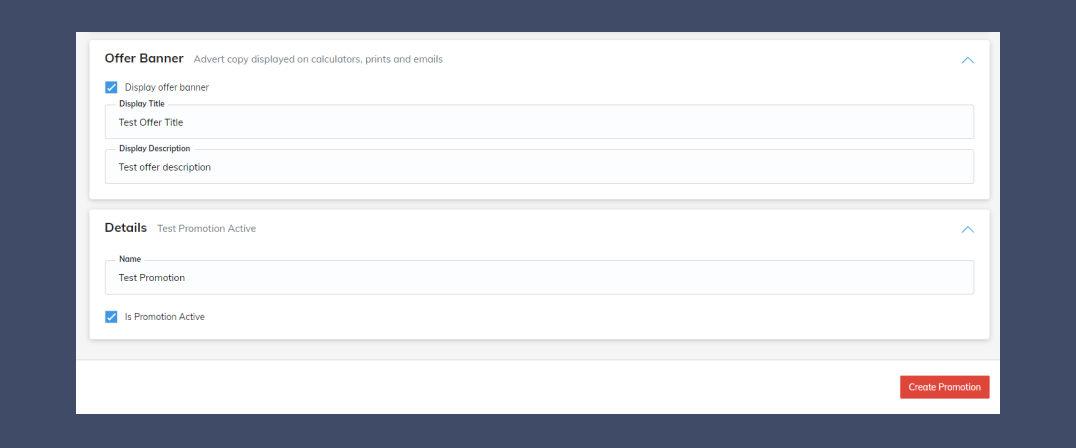 Managing your promotions
You can view all of these packages in the Promotions area. Here you can see whether they are active or not. You can also edit and delete packages here. When a promotion has finished, your finance rates will be automatically reverted back.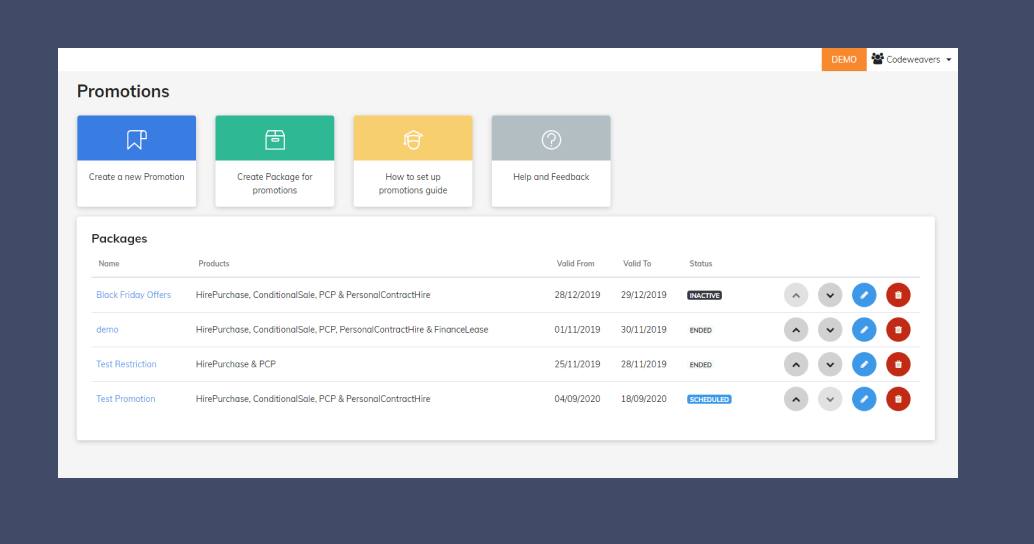 Contact us
If you have any further questions around Promotions, please get in touch with a member of our team by emailing support@codeweavers.net.