We want our customers to get instant part exchange valuations across our

websites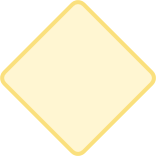 What they needed?
A manufacturer we work with wanted to replace their current part-exchange tool on their UK websites with something fresh.
The new tool needed to match their New Car Online sales journey and existing branding, but it also needed to include vehicle condition questions and the option to personalise finance. They also wanted the tool to work without the customer needing to select the car they're interested in.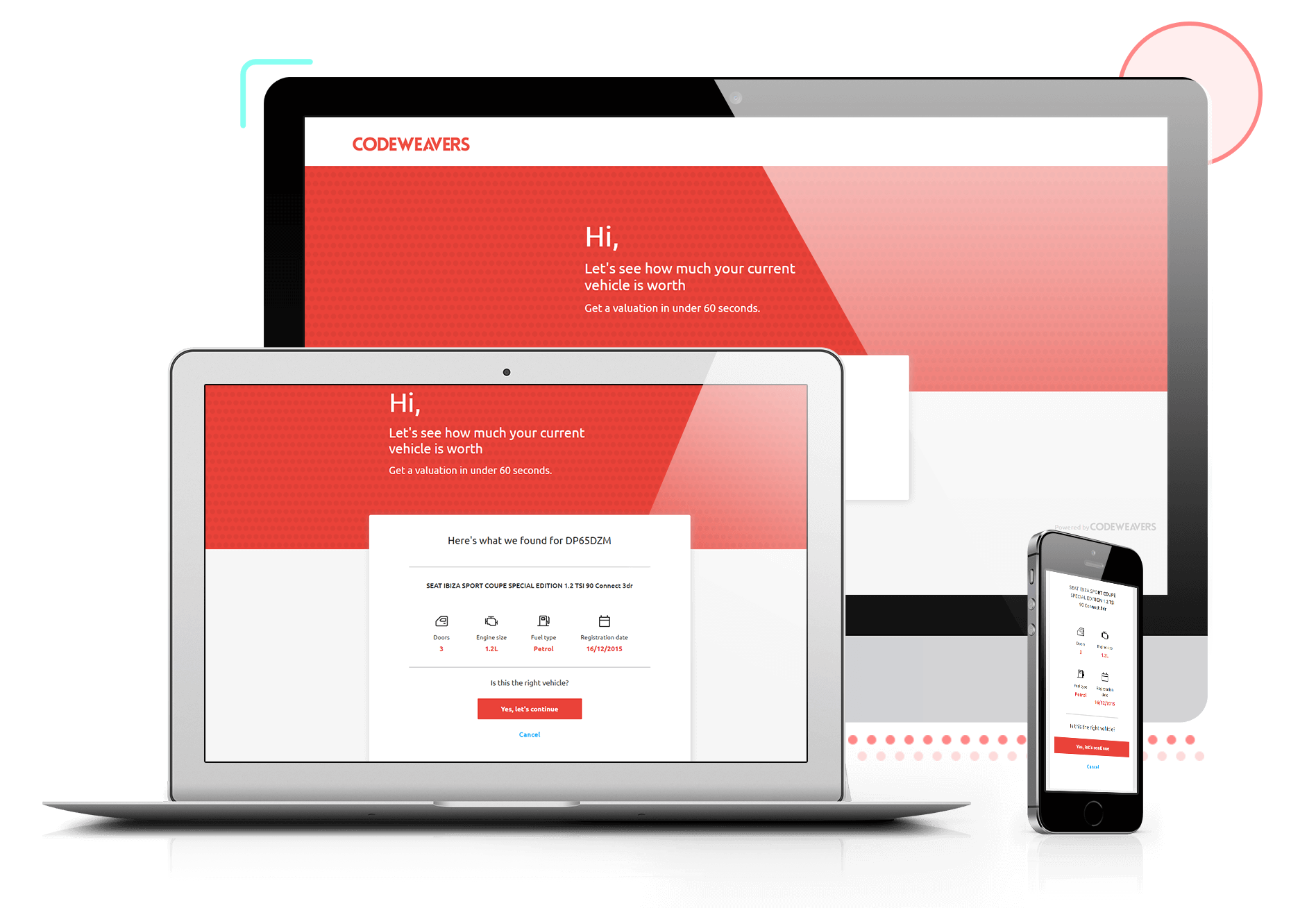 Why did they chose

Codeweavers
Existing relationship
We provided the original functionality for part exchange valuation in their New Car Online sales journey, so we already had a great working relationship.
Speed of delivery
They knew we could deliver this tool at a speed no other supplier could match.
Accuracy
They wanted to partner with a supplier that would be able to provide accurate valuations.
What did Codeweavers

provide?
How we started
We created a part exchange valuation plug-in for the manufacturer. The plug-in was branded for both two of their brands based on their specific brand guidelines. The deliverable was a plugin because they're fast, robust, easy to improve and simple to integrate.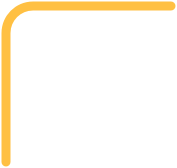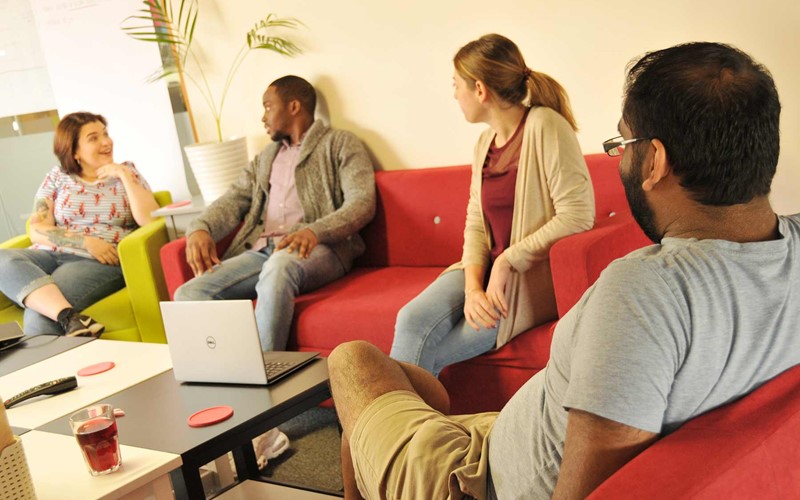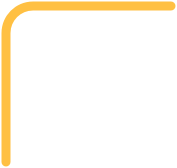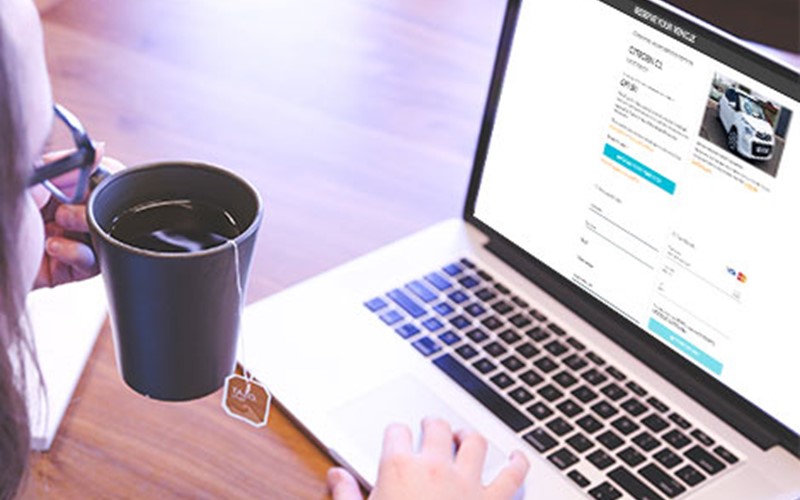 What we did next
Using the tool, the manufacturer's customers can enter their vehicle reg and receive whatever details they'd like to value. If they accidentally entered the wrong information or the vehicle can't be found, they'll get an explanatory error message and the opportunity to value a different vehicle.
What we did next
Once the customer's vehicle has been located, they're asked a short series of condition questions, which help gauge the market value of their vehicle.
The valuation returned to the customer is based on a third party car valuation data supplier and their own criteria. Once the customer is presented with their vehicle valuation, they are directed to a finance calculator to personalise their quote on the vehicle they're interested in buying.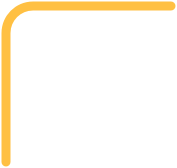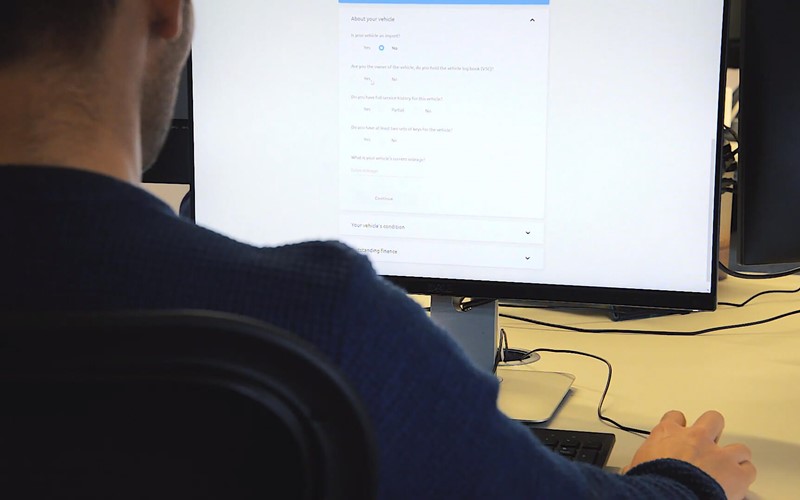 Take a look at what we

achieved
Benefits
Because the solution is a plug-in that can be added anywhere, changes can be easily made if they want to adjust their online journey.
The manufacturers part exchange journey is now consistent across all platforms
There's no waiting around for the customer as they're provided with the information they need instantly.
Can this solution help

you?