How can my customers reserve vehicles from home?
Your customers can reserve your vehicles wherever they
By adding our Reserve it Now tool to your website, your customers can reserve a vehicle directly by paying a fully refundable reservation fee. You also have the option to let them know if any other customers are looking at this vehicle. It's a great way to gently help your customers know that if they don't reserve now, they might end up missing out!
We've also made it really easy for you to follow up with anyone who has reserved a vehicle and, if needed, refund their deposit. We can use the payment gateway you use to take the deposits; the most popular we've found so far is Stripe.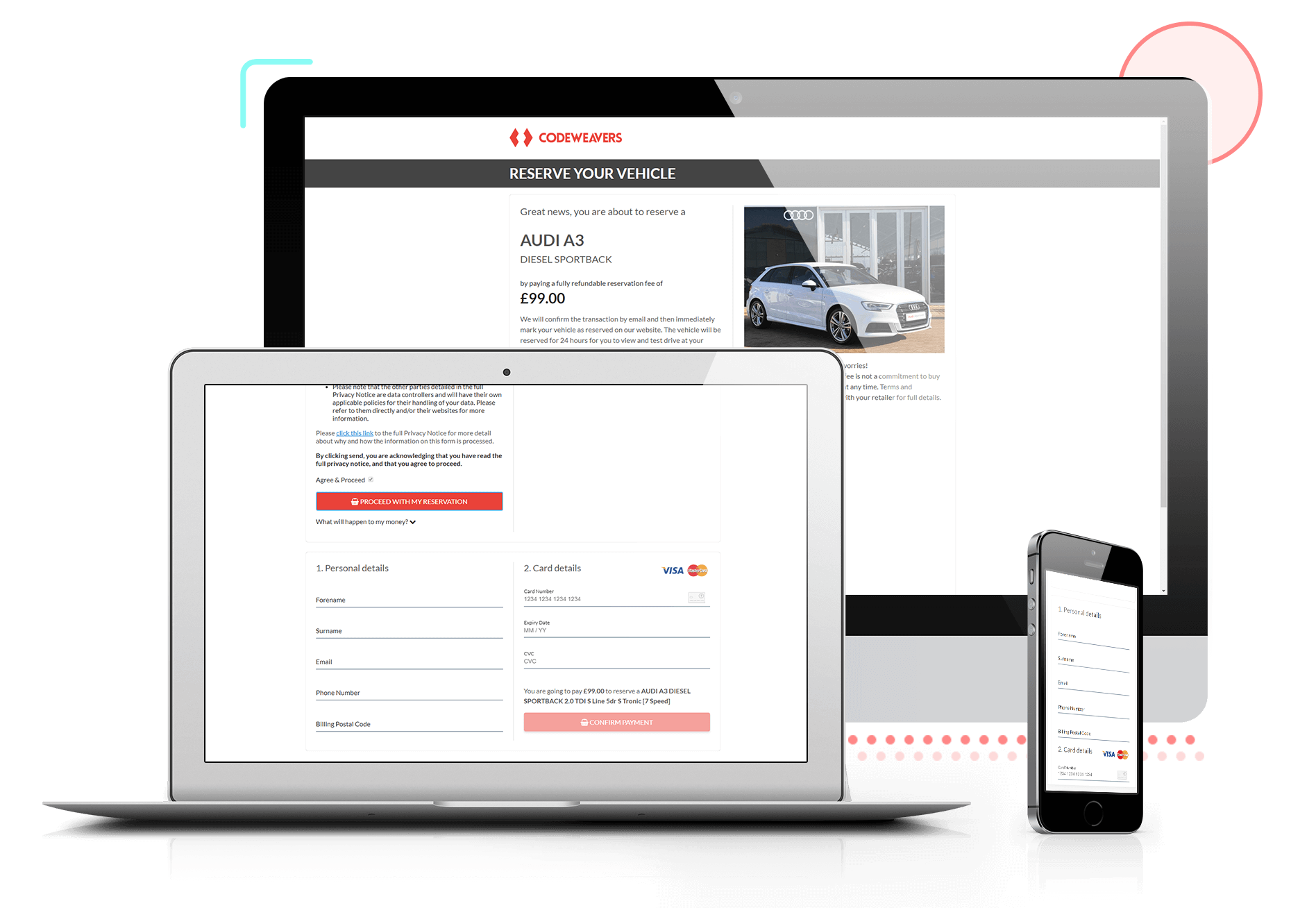 We'll do our best to help you
Codeweavers platform has been built in a way that makes it easy to tailor to your requirements. Meaning, your reservation process suits how your business works!