Our support phone line is currently unavailable
Due to unprecedented demand and in order to optimise our service response, for the time being we are unable to take your calls.
If you have any queries, issues, or requests, email support@codeweavers.net or contact your account manager directly.
Got it
How can I manage finance?
Codeweavers solutions make managing finance easy for
Codeweavers solutions make managing car finance easy for you. Whether you want to sell finance online or manage finance in your systems, we can help. We've been providing finance solutions through our platform for over 17 years, so we know our stuff.
Whether you want to manage finance on new or used vehicles, we work with the majority of manufacturers and finance lenders.
By using Codeweavers solutions to manage your finance offering, you are making your pricing affordable and transparent and this is so important for car buyers to understand what's available to them in line with their budget. Our solutions can be added anywhere. You just choose which finance products you want to offer, and we do the rest.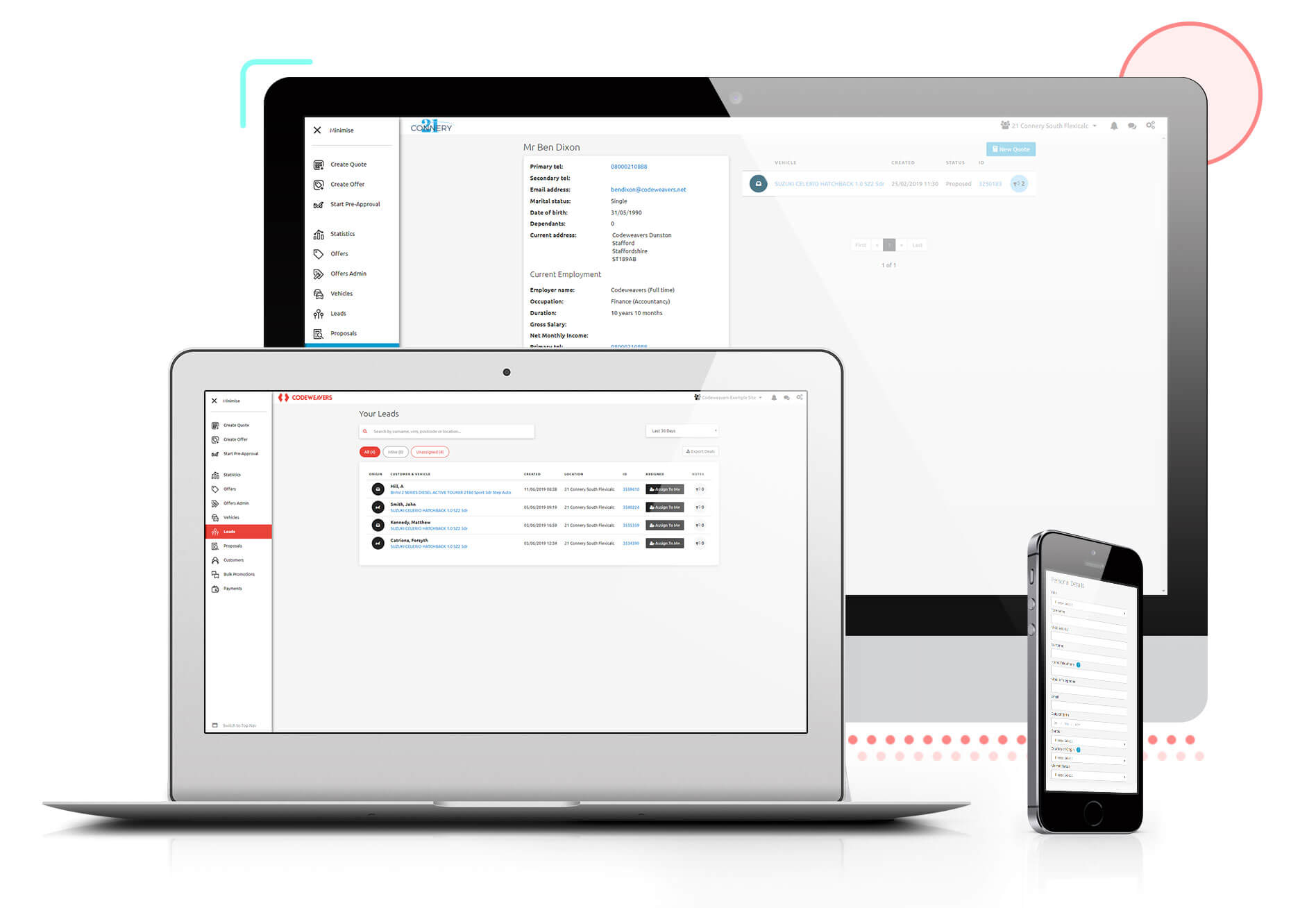 Codeweavers solutions are tailored to you
Whether you are a manufacturer, retailer, lender or supplier Codeweavers platform can help you manage and sell finance.