How can I generate more leads?
Want leads that have a good probability of leading into a
Want leads that have a good probability of leading into a sale? Whether you are looking at generating more finance leads or more leads where customers have reserved a vehicle on your website, Codeweavers can help. Codeweavers platform includes a range of lead generation tools that get your customers who are interested in your cars to inquire right there and then.
We find the leads that are more likely to convert into a sale are generated from Codeweavers finance calculators. Customers can personalise a finance quote to what they are happy with, once they have done this, they can then go on to apply for finance, email the quote to themselves, print the quote or see if they are eligible for the finance offer in question directly from the calc!
The best part of all of our lead generation tools? Once a customer starts completing a form, we can send you their information INSTANTLY even if they don't fully complete a form as we capture data line by line!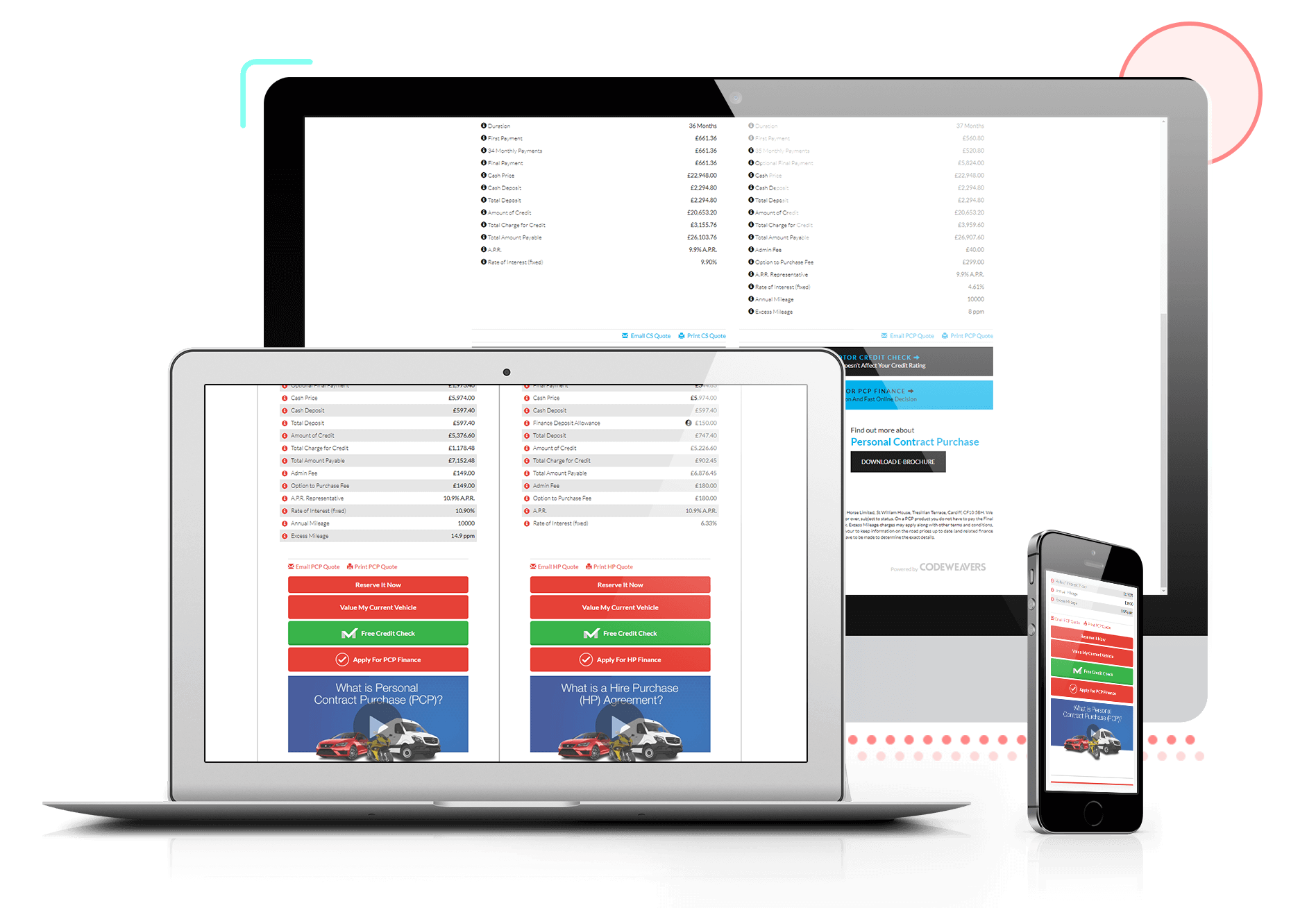 Who are you?
Whether you are a manufacturer, dealer or lender, Codeweavers platform can hep you generate your finance leads.