Our support phone line is currently unavailable
Due to unprecedented demand and in order to optimise our service response, for the time being we are unable to take your calls.
If you have any queries, issues, or requests, email support@codeweavers.net or contact your account manager directly.
Got it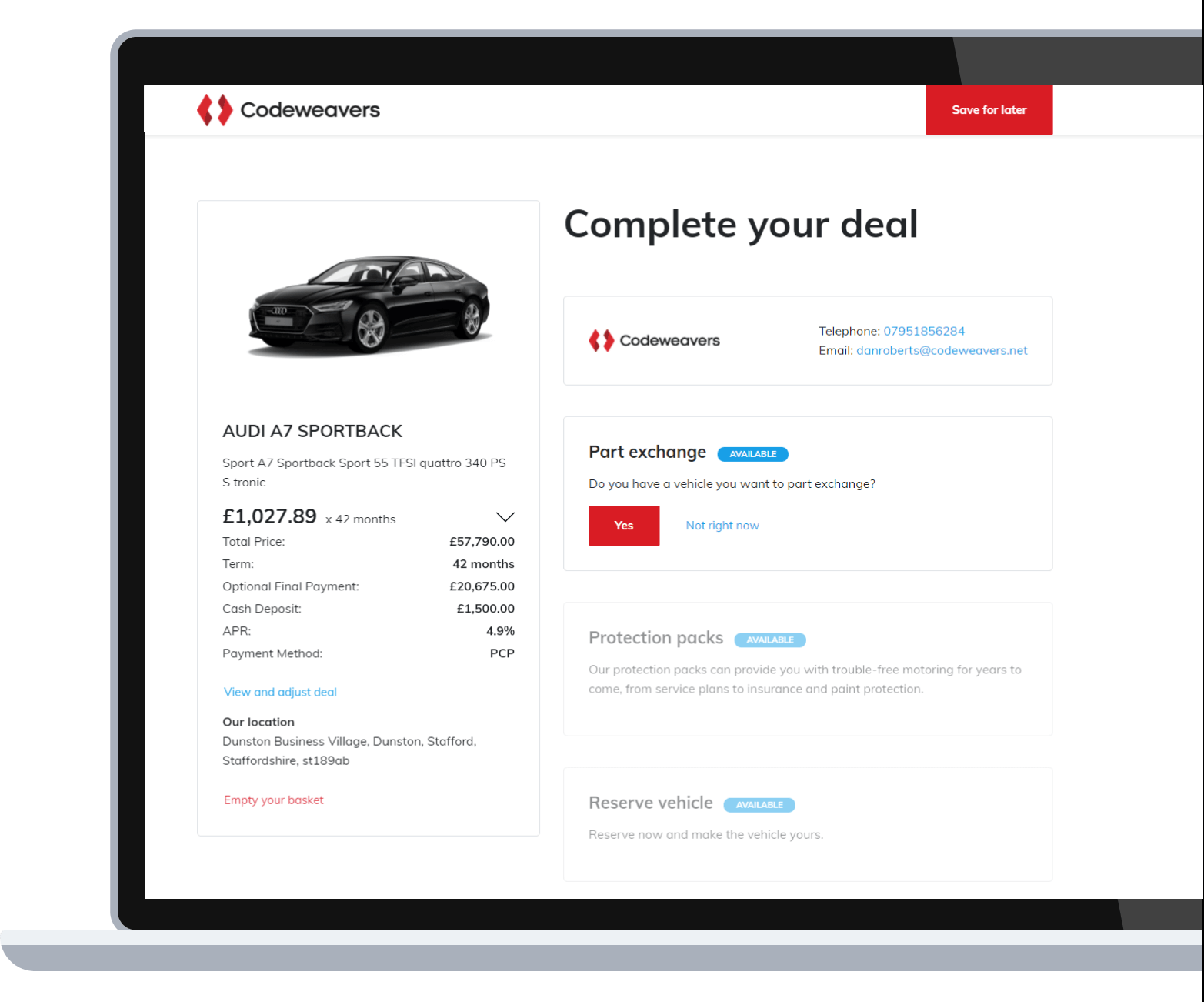 We help you sell more cars, more efficiently.
Book a demo
Discover new ways to sell
While we've all been compelled to do less during the lockdown, the automotive industry has discovered new ways to sell more.

The fact is, there's been a major shift towards digital solutions that can help the industry's customers become comfortable with purchasing vehicles online. And all the research shows that this is a trend that's not about to slow down anytime soon but set to become the new normal once lockdown is a distant memory.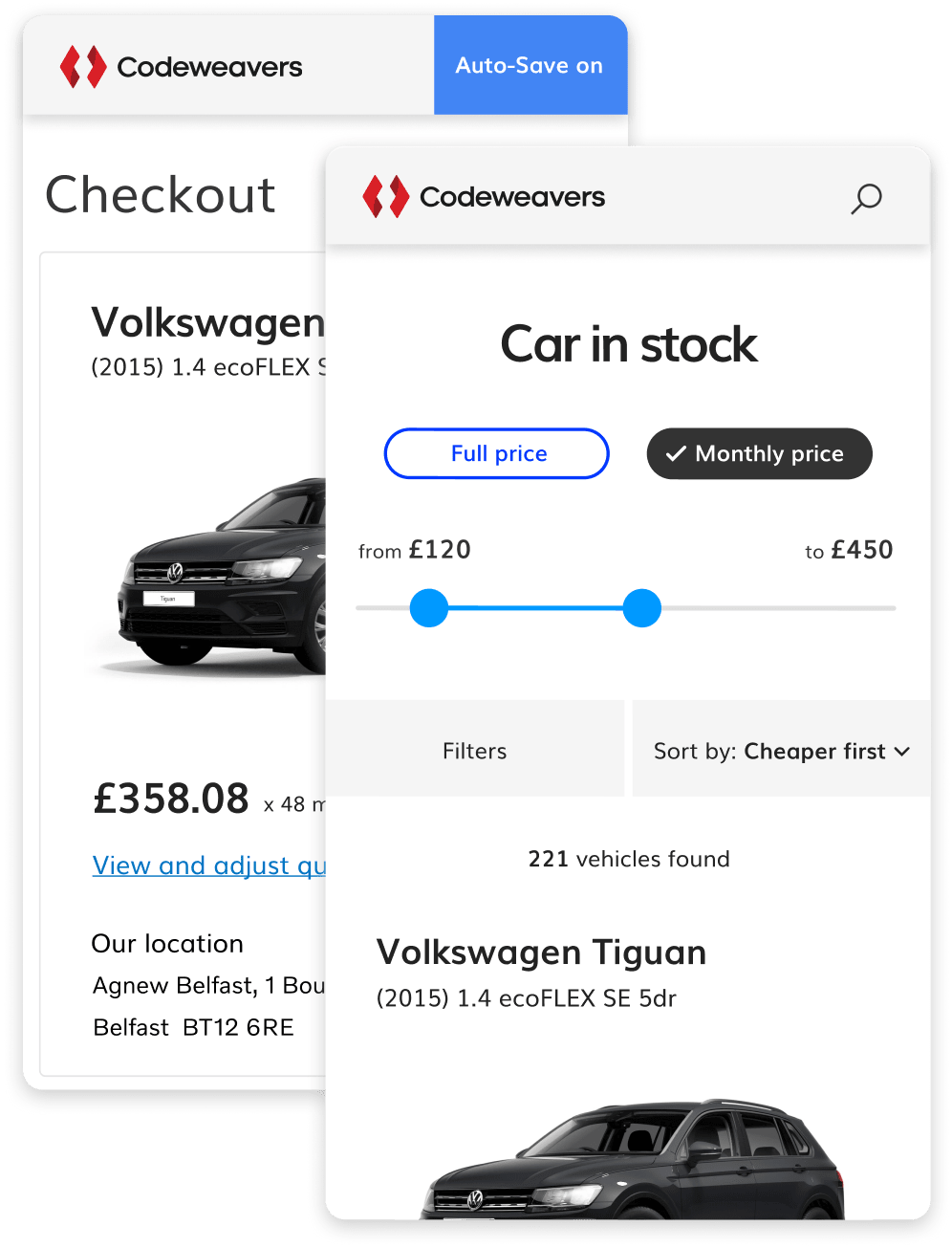 Solutions to help you sell more right now
Sign up for a demo today
Have a chat with our experts to understand how Codeweavers can help you grow your business.
Tell us what your goals are and discover how easy it is to expand your business in the digital market.
Want to speak to someone?
Thank you
Thank you for sending over your info. We will be in touch with you shortly!