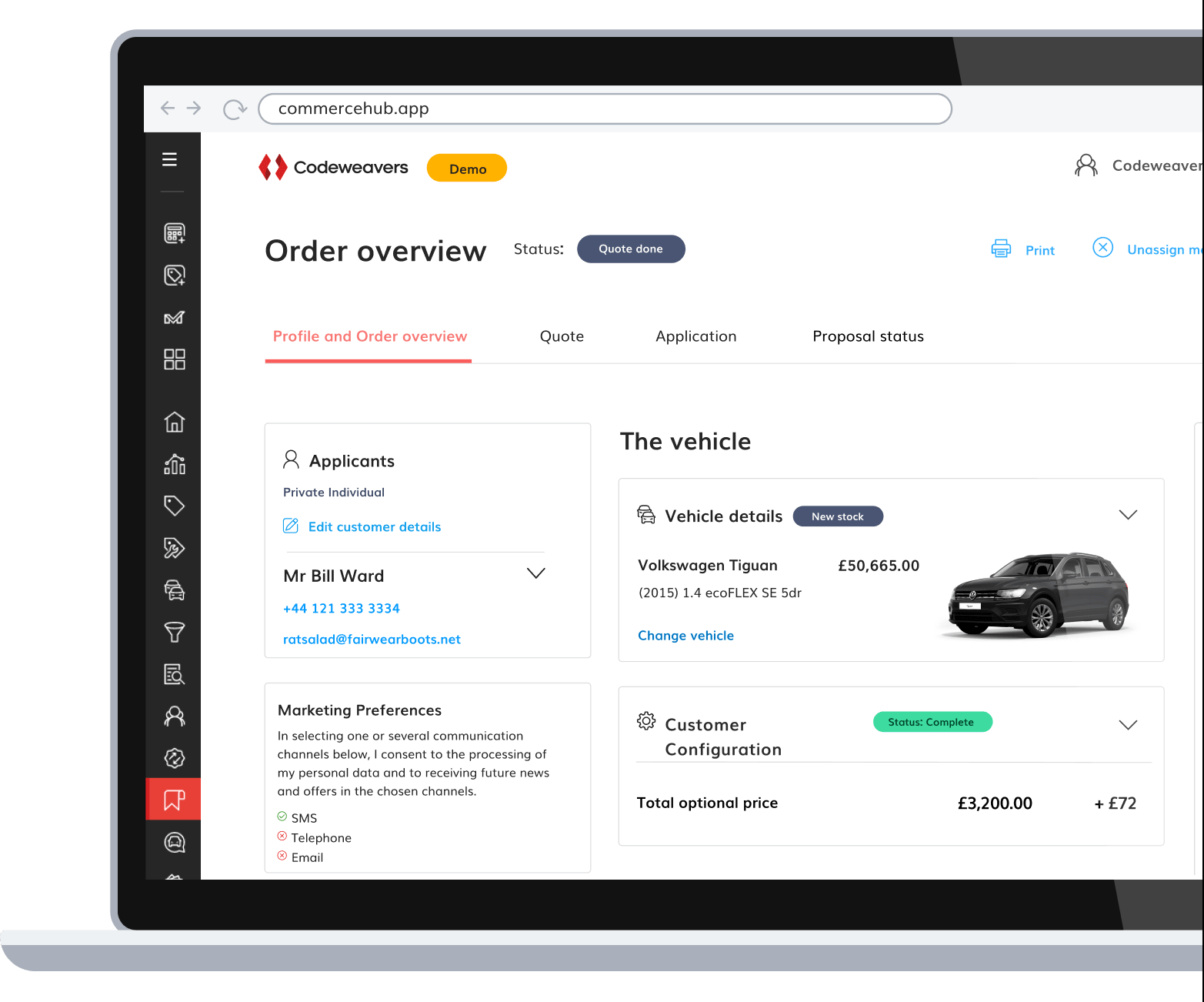 Remote selling set to become the new normal
Book a demo
"It's interesting to note that there is a substantial increase in customer activity in reserve and buy functions. In May we saw record levels of online reservations, over double the best previous month."
Shaun Harris
Codeweavers Commercial Director
Discover new ways to sell
While we've all been compelled to do less during the lockdown, the automotive industry has discovered new ways to sell more.

The fact is, there's been a major shift towards digital solutions that can help the industry's customers become comfortable with purchasing vehicles online. And all the research shows that this is a trend that's not about to slow down anytime soon but set to become the new normal once lockdown is a distant memory.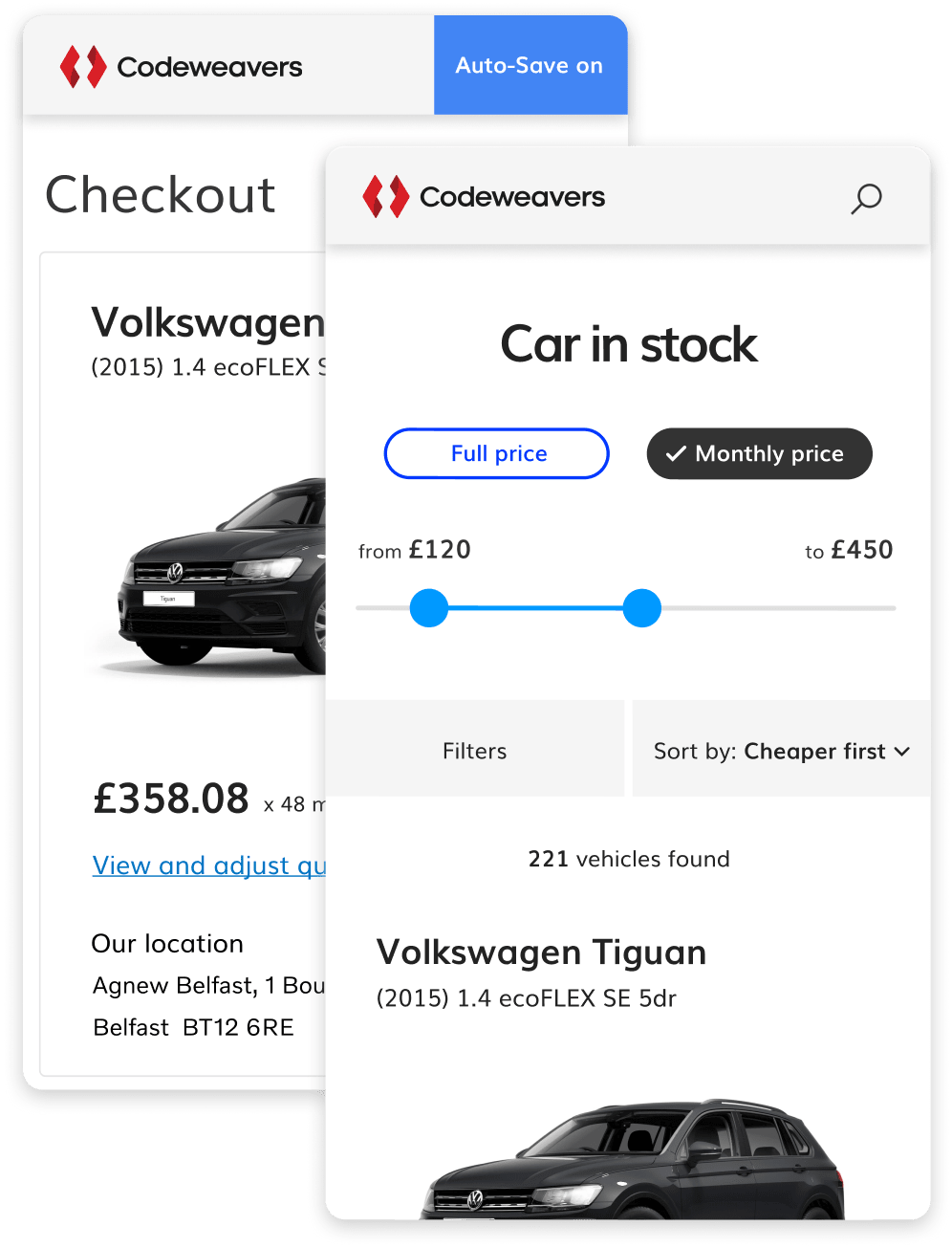 Solutions to help you sell more right now
Sign up for a demo today
Thank you for sending over your info. We will be in touch with you shortly!