Our support phone line is currently unavailable
Due to unprecedented demand and in order to optimise our service response, for the time being we are unable to take your calls.
If you have any queries, issues, or requests, email support@codeweavers.net or contact your account manager directly.
Got it
What's Going On - September 2018
What's going on
Here's a list of upcoming seminars and conferences to watch out for in the next month or so. We've put together a list of events that are useful for people in the automotive, marketing and tech industries.
Exchange innovative ideas and stay updated on the latest development within your industry.
Software Craftsmanship London:
Date: 4-5th October 2018
Interested in clean code and extreme programming? Then look no further. When simply delivering your software isn't enough. SC London is for people with the mindset of a Software Craftsperson that want to enhance their pragmatic approach in modern software development.
Find out more about Software Craftsmanship London 2018 here
Bangers4Ben
Date: 5th October 2018
You can't actually attend this event if you haven't already signed up, but it's an event to follow! At Codeweavers, we always want to do our part in giving back to the wider community, therefore we are taking part in Bangers4Ben for the fifth year running! Every year, the Bangers4Ben event attracts many from the auto industry nationally to take part in a multi-day rally across Europe using a custom car worth no more than £750. The custom vehicle will then go under the hammer in an auction at the end of the race.
Find out more about Bangers4Ben 2018 here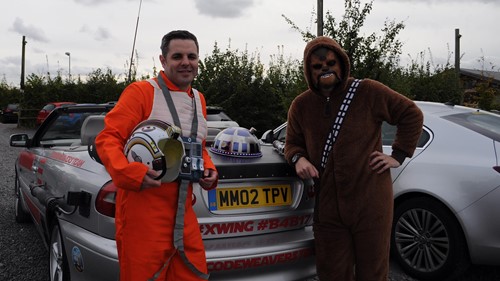 Festival of Marketing
Date: 10-11th October 2018
We aren't attending this event this year but we are hoping to next year! Festival of Marketing is one of the biggest events for marketers in the UK. It's not cheap but totally worth it as there is something for everyone. The agenda allow marketers' to discover, learn, celebrate and shape the future of marketing" should be "to discover, learn, celebrate, and shape the future of marketing. Also there are some pretty cool, inspirational speakers!
Find out more about Festival of Marketing 2018 here
SVPG - How to create products customers love (London):
Date: 17-18th October 2018
This workshop is specifically designed for product leaders from technology product companies that want to dive deep down into the product roles and learn the leading edge practices. Prepared to be inspired and enlightened, in this two-day intensive workshop.
Find out more about the workshop opportunity for aspiring product leaders here
Mind the Product (London) conference:
Date: 18-19th October 2018
Over 15,000 people from 52+ countries will be attending. This conference is aimed at passionate product like-minded people, bringing together product leaders globally, inspiring you to build better products and helping you to mature your practices, with better networking and engagement.
Find out more about Mind the Product (London) 2018 here
Scottish Motor Trader Dinner
Date: 1st November 2018
An annual dinner and awards evening that takes place every year aimed at individuals in the automotive industry in Scotland. A few members of the Codeweavers team attend this event, which is a great evening for networking!
Find out more about Scottish Motor Trader Dinner here
Automotive Management Live 2018
Date: 8th November 2018
This event is for anyone involved in the automotive industry! A day to meet suppliers (such as ourselves) learn at 'Best Practice' masterclasses, discover the latest findings around F&I and industry challenges and a great excuse to catch up with your peers!
Find out more about Automotive Management Live 2018 here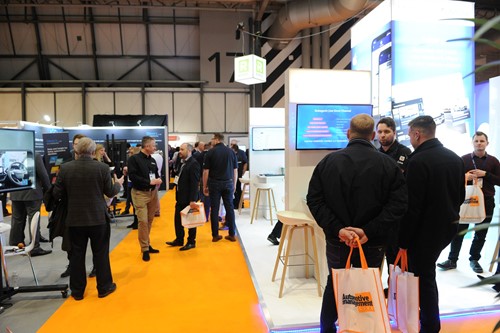 We hope you found this list of events useful, for more info email our marketing team at: marketing@codeweavers.net
---