Two giants get ready for the biggest marathon of their lives...
With under a week to go until the London Marathon kicks off, Codeweavers Client Support Coordinator Jon Green is now taking the final steps in preparation for the big day.
6'7" Jon will be running for Breast Cancer Now with his Newcastle mate Colin Plews as they take on the famous marathon as Disney's Beauty and the Beast.
Together, the pair hope to turn heads and raise more than £5000 between them on their 3rd attempt to try getting under 6 hours.
Over the past few months, Jon has been busy taking part in marathons across the Midlands and more recently headed into the Codeweavers office in his enormous Pink Beast outfit to give his colleagues a chance to try on the outfit that will cover his huge frame, whilst enjoying a cake sale.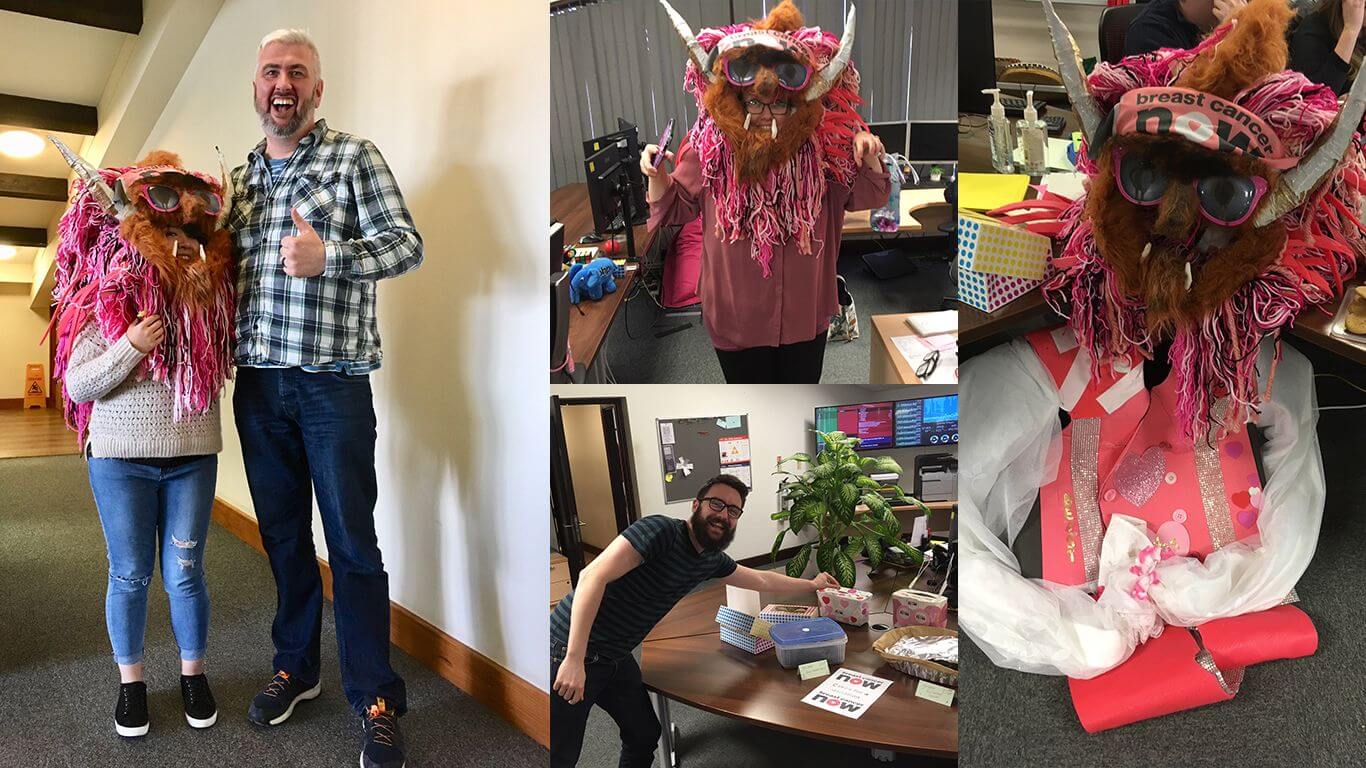 ---