Showroom Login Screen
Showroom is evolving, starting with changes to the login screen. These changes will provide you with a better experience when logging into our system. With updated visuals, clearer updates and more prominent links. We will make it easier and faster for you to log into Showroom. The login screen will be designed for you, showing your company logo and a background image of your choice. We will also have the choice of two different themes depending on your company logo.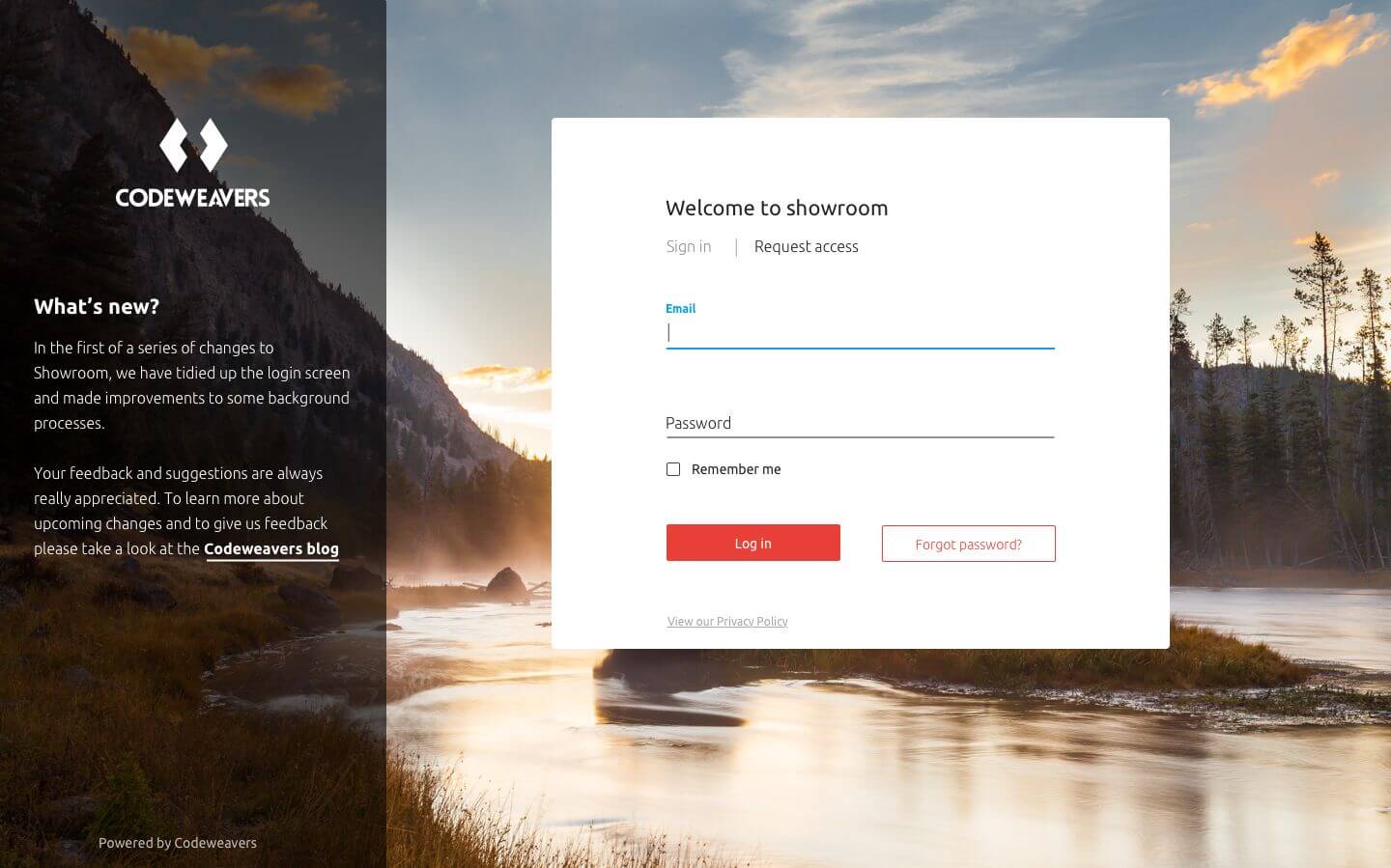 Resetting Your Password
To improve every stage of your experience when logging into Showroom, we have made it much simpler for you when you forget your password, by making the forgot password link more visible.
Whats New
We have added a new feature that brings the most recent updates and news directly to you on the login page. This will ensure that you do not miss any important updates or new releases around our products.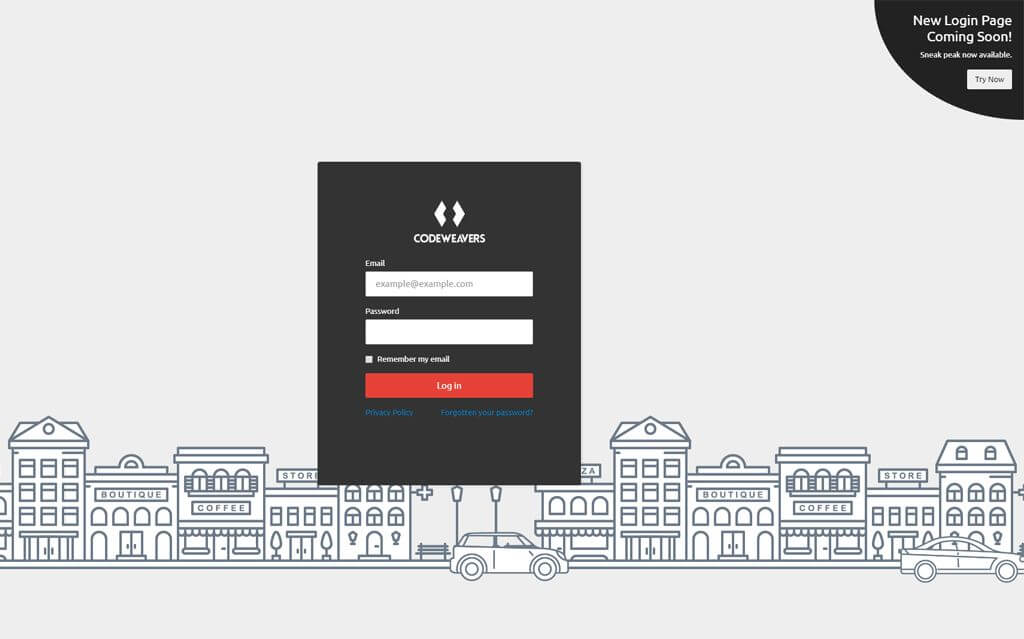 Sneak Peek
Want to try our new login screen before it launches? Head to your Showroom login page now and click 'Try Now' in the top right corner.
More Information
If you have any further questions about the changes coming to the login screen please contact a member of our support team by calling us on Tel 0800 021 0888 or email us at support@codeweavers.net
---