Showroom is Evolving
To continue providing you with the best experience when you are following up leads, managing customers or creating offers, we will be updating and improving your Showroom System. These updates will be happening over time, focusing on increasing functionality and providing a better workflow.
The first changes are coming to the login screen as shown below: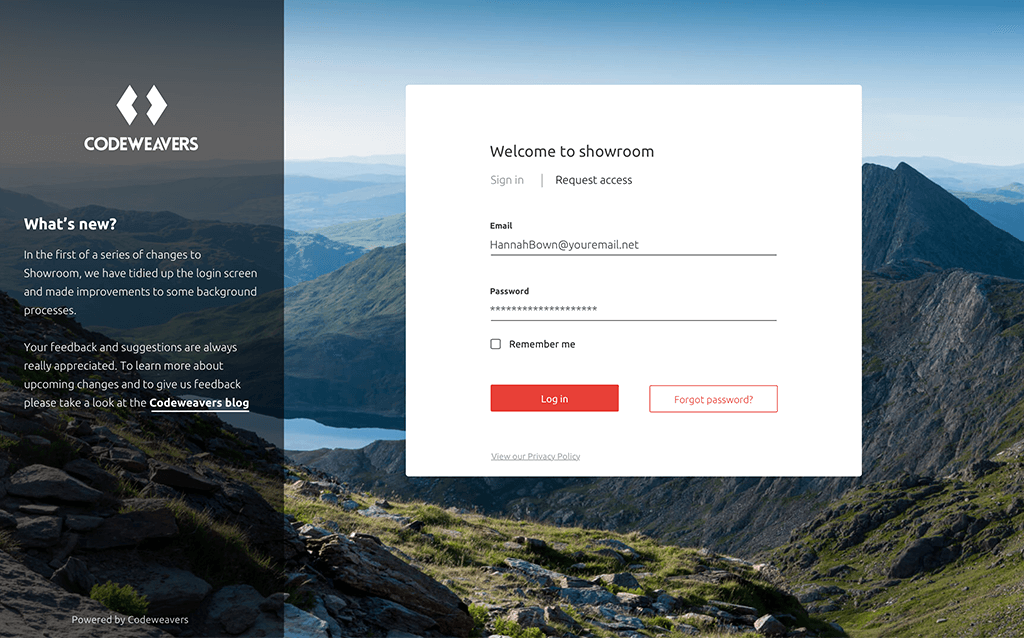 The first change will be to the login screen, giving Showroom a fresh and updated look. The key feature of the updated login screen will be the addition of the 'What's new?' section, giving you instant access to any new updates or features.
We will be sharing more details on the upcoming changes directly with you to ensure you do not miss any updates.
Your feedback and suggestions are always really appreciated. In order to provide you with the best possible experience within Showroom, we would like to hear what you use Showroom for and if you're having any difficulties. Let us know by emailing marketing@codeweavers.net
We are also looking for testers, so if you want to part of the early release and get your feedback into our development cycle directly, please email marketing@codeweavers.net to register your interest. 
---