Making Travel Easier and More Enjoyable
In the emerging, increasingly digital car retailing market, could a different car retailing and finance provider develop to start monetising the value of customer data more broadly and create a very different operating model? Technology experts Codeweavers' MD Roland Schaack believes this is one of the potential options all parties should be looking at, noting:
As consumers move away from the traditional concept of car ownership, the existing car retailing model will come under pressure, not least of all because typically this tends to be focused on selling cars, where I believe it needs to concentrate on 'making travel easier and more enjoyable'. By adjusting the model to embrace lifetime value in a broad context, working collaboratively with partners, such as finance providers, the car retailing model could be reinvigorated, working successfully well beyond today's F&I proposition.
Schaack points to the move towards offering 'mobility solutions' to connect customers with the support travel services they need, as a route to future prosperity. The way to success is about harnessing customer data and meeting customers emotional and practical needs, as he reflects;
I often hear people say that the emotion has gone out of having a car. I disagree, in part the positive side of a pleasant drive in a lovely car still matters. However, where the daily emotion comes to the fore is through the all too often negative parts of travel; queuing, parking seeking a charging point, minor accidents and of course reliability. It is why I am convinced that the traditional car retailing model is at risk. The transactional nature of a car sale falls short of solving customers deeper travel needs.
A number of OEMs are working to deliver services to address these customer needs with services such as; ride and car sharing, access to electric charging and parking and toll fee payments. The central pillar to success will be high-quality customer data and the capacity to monetise it through a seamless, easy process - think Amazon!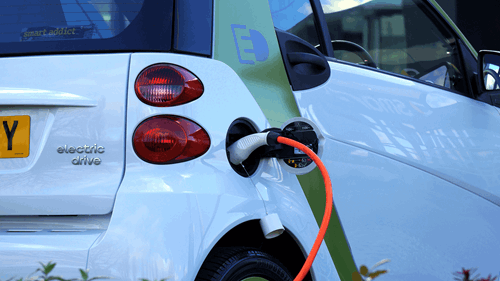 Businesses with high-quality customer data can develop broader, deeper customer relationships and tap into previously unserved customer needs on a timely and appropriate basis. Either directly, or with partnerships and alliances, providers can collaborate to strengthen the quality of data held and the breadth of services offered.
For car retailing, this move to collaborative alliances could be an opportunity to work with forward-looking finance partners at a deeper level; this could include both captive and independent providers. Finance companies are in a strong position to pursue emerging opportunities because they have an ongoing financial relationship. The more imaginative financiers may be able to help address data-privacy constraints and introduce wider access to the services and technology that will be required.
What is clear is that such a development would re-calibrate the car retailing/finance model into an entirely broader more collaborative long-term proposition. Schaack concludes;
Whilst I'm not a fan of the expression 'mobility solutions' – a term already used by parts of our community who face genuine mobility issues in their daily lives that are more profound than simply searching for a parking space. I'm also an advocate of recognising that solving the travel issues of the wider commuting community is about solving an emotional and practical challenge. 'Making travel easier and more enjoyable' is the issue dealers need to address because it talks consumer language.
To achieve this, I'm struck by the potential for companies to collaborate, but potential players will need to move quickly and imaginatively, or the opportunity will have already past.
---