July Dealer Highlights
In July, a total of 29 solutions went live on dealers' websites. Codeweavers have put together some highlights of some of the dealers that went live with our solutions.
Tenby Trade Cars, with their website by Click Dealer
Tenby Trade Cars gives car buyers the ability to search either by the make and model of their choice or by their monthly budget. Customers are then taken to the vehicle listing page, where the total and monthly cost of the vehicle is shown. Clicking on the monthly price brings you directly to the Codeweavers finance plugins. Car buyers are first presented with our recently updated and designed Motor Credit Check plugin, allowing car buyers to quickly check their credit score before choosing to finance a vehicle.
Take a look at Tenby Trade Cars' website here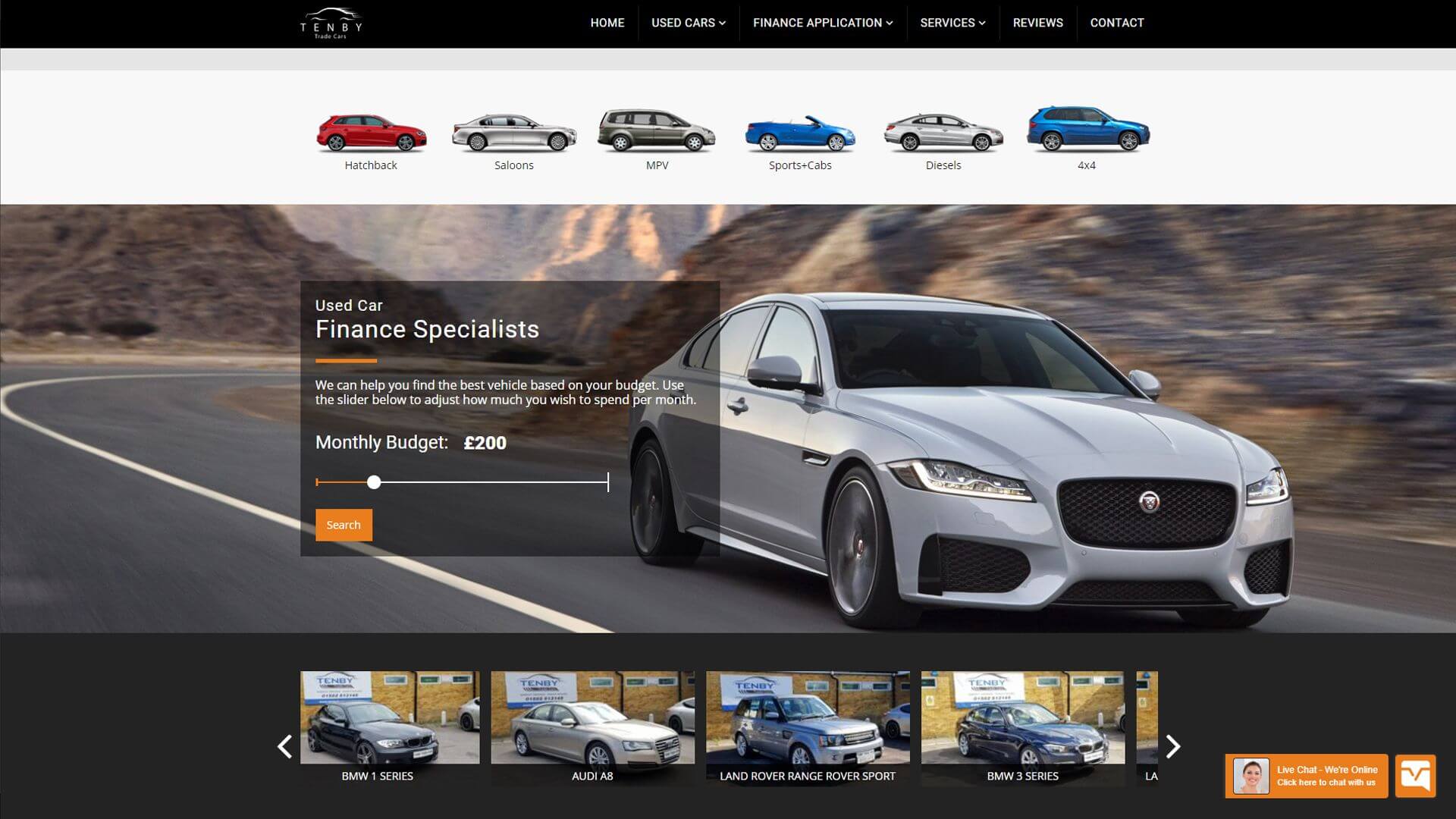 Dicksons Of Perth, with their website built in house
Dicksons Of Perth is primarily a caravan and motorhome dealership located in Scotland. From the vehicle listing page customers are provided with clear calls to action. Codeweavers have found dealers who have finance calls to actions on their listing page receive 6x more leads than those who just have these CTAs on their vehicle details pages. Once customers have clicked on the calculate your finance call to action, they are taken directly to Codeweavers Multicalc plugin. The calculator is ideal for dealers who work with multiple lenders and want to give customers of selecting the lender and the quote that best suits them.
Take a look at Dicksons Of Perths' website here
Pierse Motors, with their website by In House
Pierse Motors is an Irish dealer on the Limerick Road in Tipperary town, providing a range of new and used vehicles. Pierse Motors are a great example of how Codeweavers plugins can be used across multiple currencies. By using our plugins we are enabling Pierse Motors to capture car buyers that are interested in financing a vehicle across their website.
Take a look at Pierse Motors' website here
To find out more about any of Codeweavers' solutions and to see how you could generate more leads on your website, email our marketing team on marketing@codeweavers.net or call us on 0800 021 0888.
---