Our support phone line is currently unavailable
Due to unprecedented demand and in order to optimise our service response, for the time being we are unable to take your calls.
If you have any queries, issues, or requests, email support@codeweavers.net or contact your account manager directly.
Got it
Changes Coming to Childcare Vouchers
As a company that employs a lot of parents, the childcare voucher scheme is one that is very important to us. The recent changes brought in by the government and the introduction of a new scheme may lead to many working parents losing out financially.
Childcare vouchers won't be offered to new entrants after October 2018. This will not affect you if you are currently purchasing vouchers and if you are already currently a member and have another child, you will be able to continue to purchase vouchers to be used for any of your children.
There are many issues with childcare provision in the UK, not least the cost. I have been lucky enough to work in 2 companies that have offered childcare vouchers since I had my son, and my husband also receives them. This has saved us a huge amount of money and allowed me to return to work without having to sacrifice my entire wage, just to keep my foot in the door of my career.
This is a barrier that is preventing many parents from returning to work. The only issues with childcare vouchers are that there is a limit on how much you can take, and employers have to opt-in to provide them, but they do allow you to save on tax and national insurance.
The government has chosen to introduce tax-free childcare, rather than making it compulsory for employers to offer the childcare voucher scheme. This means parents save less overall as they do not get the national insurance savings that childcare vouchers offer.
The only circumstance I can think of where parents are better off with TFC is if their child is in full-time childcare from 0-3 years, with no extra help from tax credits or benefits, so basically until their free hours kick in.
However, childcare costs don't stop there; there are before and after school clubs and school holidays to cover until children are at least 12, and parents are always better off with the childcare vouchers in the long term.
I'm really happy, and feel quite lucky, to work for a company that offers them, and is also flexible with my hours when it comes to childcare!
Jude Smalley, Codeweavers Product Owner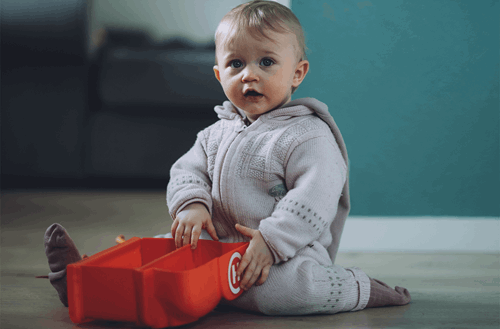 The new Tax-Free Childcare Scheme gives eligible families up to £2,000 free per child towards childcare costs. On the face of it it seems to be a better deal all around.
However, looking into it in more detail it looks like the majority will be worse off on the Government's new tax credit scheme and here's why….
To be eligible for childcare tax credits worth around £3,000 a year
If you pay for childcare
Work 16 plus hours week (both partners)
Have a sub £46,000 family income
To be eligible for free childcare for 3 and 4-year-olds
Every parent is entitled to 15 hours free nursery provision a week.
Need to work 16 hours a week at minimum wage
No one parent can earn in excess of £100,000 a year
Your child must be under 12 years old
This is lower than the age limit for those on the voucher scheme which was under 15 years old
Both parents must be in work
To find out more information about the changes coming and to find out how you can help to get childcare vouchers reinstated get in touch with us by emailing hr@codeweavers.net
---