Our support phone line is currently unavailable
Due to unprecedented demand and in order to optimise our service response, for the time being we are unable to take your calls.
If you have any queries, issues, or requests, email support@codeweavers.net or contact your account manager directly.
Got it
April's Dealer Highlights
In April, a total of 56 solutions went live on dealers' websites. Codeweavers have put together some highlights of some of the dealers that went live with our solutions.
North End Motors, with their website by Spidersnet UK Ltd.
North End Motors are utilising Codeweavers' stand-alone finance within their finance tab, helping to increase the number of finance leads generated by their website, and providing their car buyers with an additional area on their website to apply for finance. In addition to this, they have added Codeweavers finance explainer videos to this page to educate their car buyers in terms of their different finance offerings.
Take a look at North End Motors' website here
C & E Motors Ltd, with their website by Dragon 2000 Ltd.
C & E Motors are a great example of having a clear and simple layout on a vehicle details page, by having prominent calls to action that directs car buyers to the Codeweavers MultiCalc.
Take a look at C & E Motors' website here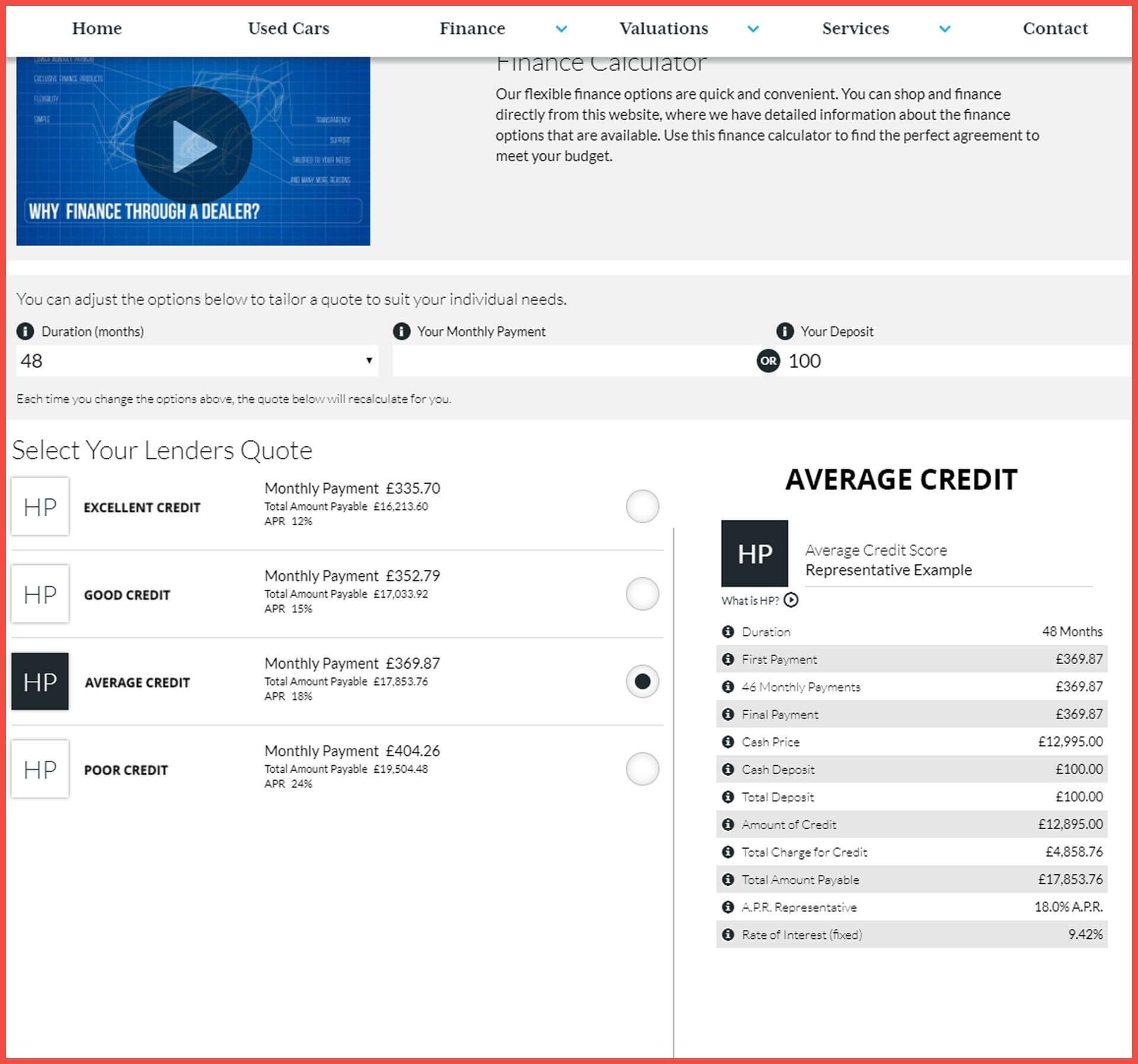 K & R Auto Services Ltd, with their website by Bluesky Interactive Ltd.
K & R Auto Services' website enables car buyers to search by either their monthly budget or by cash price, making it easier for car buyers to find more affordable cars. Once a customer has selected the monthly price that suits their needs, they are then taken to the vehicle listing page. From the vehicle listing page, the total and monthly cost of the vehicle is clearly displayed, as well as having a clear call to action for 'view finance', which directs customers through to Codeweavers' SliderCalc. There are several benefits to using SliderCalc, including when a slider has been changed, the others automatically change based on what the car buyer enters.
Take a look at K & R Auto Services' website here
Churchill Motorcycles, with their website by Starkwood Media Group.
Churchill Motorcycles are a great example of utilising our finance calculators for their range of motorcycles. Providing customers with clear 'Apply for Finance' buttons, and showing the monthly finance price on the vehicle listings page, helps to generate more leads. Codeweavers have found dealers who have finance calls to actions on their listing page receive 6x more leads than those who just have these CTAs on their vehicle details pages.
Take a look at Churchill Motorcycles' website here
Finance 2 Drive, Utilising Codeweavers CreditCalc.
We really like how Finance 2 Drive are utilising our new finance calculator, CreditCalc. CreditCalc has been built with car buyers' credit scores in mind. The calculator provides the ability for the car buyer to personalise a finance quote based on their credit score. Codeweavers have been actively monitoring how car buyers move around a finance calculator and looking for the best ways for car buyers to personalise their ideal finance quote. The team have come up with new positioning of the finance calls to action within the calculator and we believe this will help increase the number of finance leads you receive.
Take a look at an example of Codeweaver CreditCalc here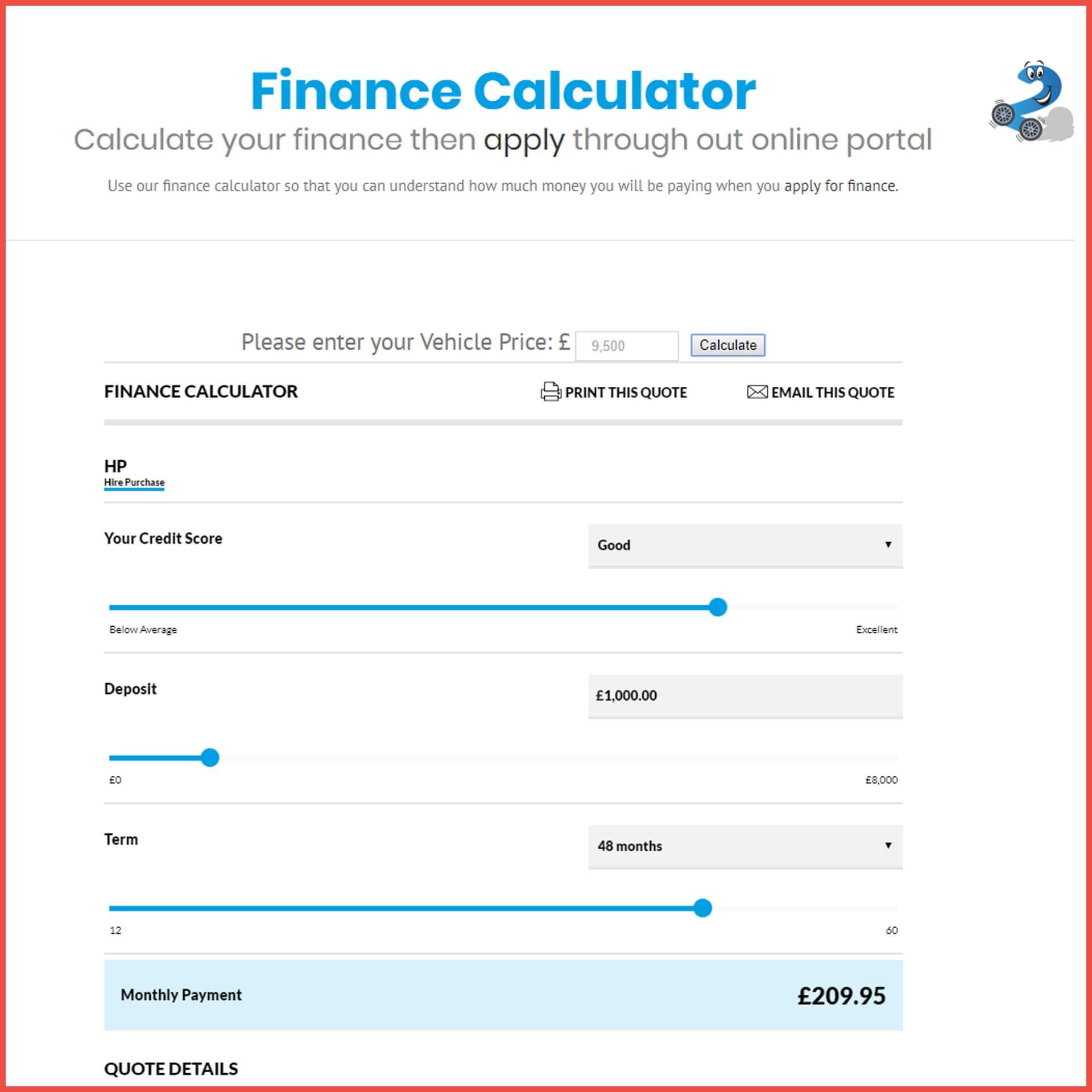 To find out more about any of Codeweavers solutions that went live on dealers websites last month, email our marketing team on marketing@codeweavers.net
---